How To Buy The Best. Gift. Ever. This Christmas [3 mins]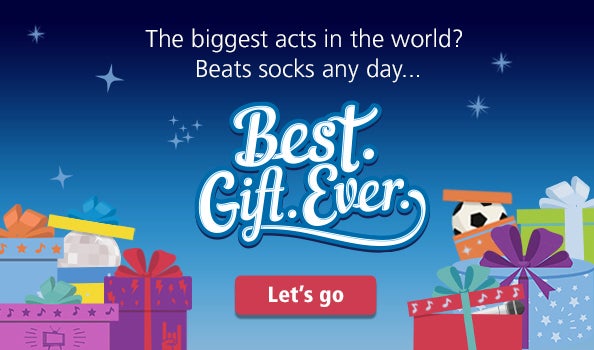 5 Dec 2016
How To Buy The Best. Gift. Ever. This Christmas [3 mins]
We've all got that awkward person to buy for at Christmas. You know, the one who seems to have EVERYTHING or scowls when you give them a pair of socks or PJs. We hear ya, @_RocketQueen!
Does anyone have a Christmas gift guides for dads? His is the only present I'm missing and he's incredibly difficult to buy for! #lbloggers

— Aoife (@_RocketQueen) 18 December 2015
So, if you want your present to be remembered for all the right reasons this year – and, quite frankly, to blow everyone else's out of the water - we reckon we've got just what you need. Get Christmas all wrapped up with tickets to an event at The O2, thanks to our nifty Best. Gift. Ever present finder. And here's why.
The clock is ticking!
Whether you choose to admit it or not, Christmas is just a matter of days away. Yes, that's DAYS… so it's time to get your thinking caps on.
Gift buying doesn't have to be a last-minute chore. In fact, with a little help it can even be fun – as Best. Gift. Ever. proves. You'll receive your e-tickets via email in no time at all, so you can have Christmas all tied up with a pretty bow faster than you thought possible.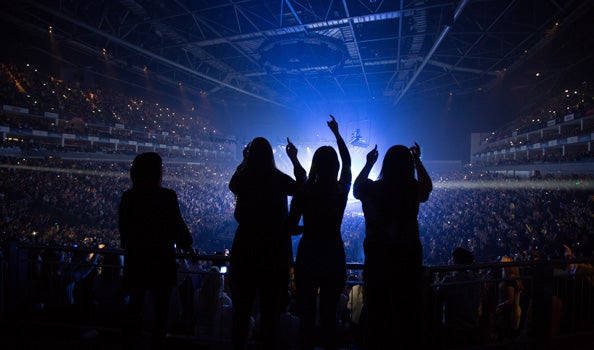 For the person who's impossible to buy for
If you've got one of those mates who's a bit of a hoarder, or your parents seem to have everything ever worth having, what's the next logical step? Experience gifts not only give them a day they'll never forget, but will also earn a whole host of brownie points with your friends and rellies. (You never know, they might even take you along too!)
Best. Gift. Ever has something for everyone - rock fans, pop fans, sport and TV fanatics. If you're looking for a great family experience, we've got that covered, too. All you have to do is answer a few easy questions about the person you're buying for (it might even be you) and our handy Christmas gift calculator will match you up with the perfect event at The O2.
Beat the queues
Nothing saps festive spirit more than standing in endless queues and jostling for space in busy shops at Christmas time. You can be smug and snug as you buy your loved ones the Best. Gift. Ever from the comfort of your sofa - safe in the knowledge they will arrive on time.
Oh, and did we mention event tickets are easy to wrap? Grab yourself a jazzy envelope or gift box and away you go. What could be better than that?
What are you waiting for?
So, now we've convinced you Best. Gift. Ever. is most definitely the way forward, it's time to get clicking. Only thing is, we can't be held responsible for any tears of joy on Christmas Day.