Home
How WWE Became The BIGGEST Show On The Planet!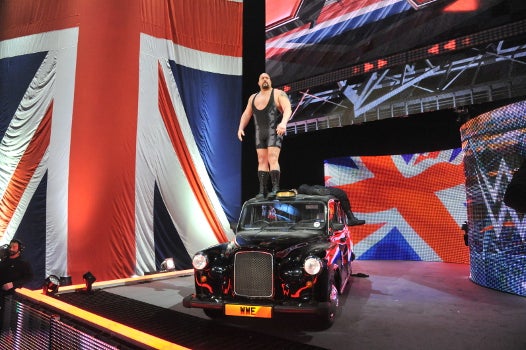 14 June 2016
How WWE Became The BIGGEST Show On The Planet!
WWE provide the world's greatest sports entertainment, featuring the most-recognisable names and bulging bodies. And it's been that way since the 1980s, when wrestling, then the WWF, hit the big time.
Proving WWE's unfailing popularity, thousands of fans will pour into The O2 arena in September to see the likes of Roman Reigns, AJ Styles and Sasha Banks face off in the squared circle. But what's their secret? We take a look at how the home of wrestling stays top of its game.
1. Larger than life characters
What's the biggest problem with most sports superstars - apart from their massive pay checks? It's the fact most have little to no personality!
Not so with WWE superstars, who are actively encouraged to mouth off, split the crowd and say outlandish things. We want villains we can hiss at, heroes we can put on our bedroom walls - and WWE never fails to deliver.
2. Storylines to rival the soaps
Can you imagine any other world where muscly men and women, wearing tiny leotards, call each other names, slap each other around and generally act out like a bunch of big kids? What happens outside the ring in WWE is as entertaining as what goes on inside. Like your favourite soap opera, some of the storylines have been running for years. But most importantly of all, you know they're all best of buddies off-screen.
3. It doesn't take itself seriously
Admit it, you think wrestling is a joke. You think wrestling is stupid. But here's the best bit - wrestling doesn't care, and it realised those things long before you did!
Wrestling is big, dumb and daft, but that's kind of the whole point. WWE knows exactly what it is and what it's not, and it knows exactly what the fans want. They want high-octane scraps and name-calling, they want to boo and hiss and take sides. And WWE duly obliges. It's fun so just surrender to it, like Jennifer. Be more Jennifer.
Receiving my @wwe London tickets in the mail today was certainly a pick me up on a blah day. Pumped so hard for this event! #Wrestling

— JenniferMarie (@YouCantCenaMe85) 6 June 2016
4. The master of reinvention
When was wrestling's heyday? How you answer that question depends on how old you are. Over a certain age, and you'll get misty-eyed thinking about Hulk Hogan, André the Giant and The Iron Sheik going toe-to-toe.
If you're a little younger – but still old enough to know better – you'll have grown up rooting for The Ultimate Warrior, Earthquake, Rowdy Roddy Piper and the UK's very own British Bulldog. Just as you think WWE might be waning, along comes a new star to change the game again.
5. Big kids and little kids unite
Take a look around any wrestling event. Granted there will be kids everywhere, foam fingers pointing, screaming at the action in the ring. Glance next to them and there will almost certainly be an adult there too, doing exactly the same. And that's because wrestling is good family entertainment that gets you interested as a child and never lets you go, whether you like to admit it or not!