Home
How To Feel Like You're A Celebrity On A Night Out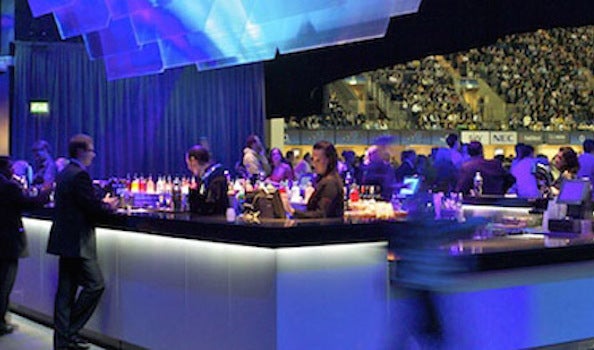 19 Nov 2015
How To Feel Like You're A Celebrity On A Night Out
Sure, (most of them) have to work hard, creating amazing music, comedy or entertainment to brighten up our lives. But the attention, the VIP parties, the extra special treatment – there's something quite alluring about the glitz and glamour of celebrity lifestyle.
You may not be able to quickly bash out a best-selling album, but there are a couple of things you can do to ensure you feel like a fully pampered paparazzi prince or princess on a night out at The O2.
Arrive in style
Although we're handily situated just seconds away from North Greenwich station on the Jubilee line, every so often you want to roll up to the red carpet without having to think about topping up your Oyster card. So, if you've got a special night coming up, splash out on a taxi. If you want to roll out the big bucks, you could even order a mysteriously opulent Uber Lux. Nothing says celeb like blacked out windows and expensive cars!
Showcase your stellar talent
Not only does the Sky Backstage bar include stunning vistas, tasty food, a sophisticated drinks menu and a swarm of style-spotting photographers to capture every moment – there's a karaoke bar too! Head to Soundcheck to sing along to your favourite tunes – with or without your adoring fans (or as we like to call them, friends). We'll even record a video for you to download later – just in case you want to prove to everyone on social media that you CAN reach that top note in Whitney Houston's I Will Always Love You.
Head backstage for a VIP feel
One person who won't be needing a taxi in the near future is @kirstycamp88, who was, 'Currently sat in Sky's Backstage Lounge at The O2 waiting for @takethat after an amazing day! Passed my driving test! #Excited #GreatestDay'. She has the right idea, though. If you're a Sky customer, the Sky Backstage area provides the perfect celebrity-style backdrop to any night out, with amazing views of the arena from behind the stage, and it's free to all Sky customers and their guests who have a ticket to the evening's event.
Currently sat in Sky's Backstage Lounge at The O2 waiting for @takethat after an amazing day! Passed my driving test! #Excited #GreatestDay

— Kirsty Camp (@kirstycamp88) June 11, 2015
Get papped by our paparazzi
One of the most popular features of our Sky Backstage area is the paparazzi photography team, who will snap pictures of you and your companions so you really start to get that feeling of fame. The best news is that you can download the pictures afterwards, for free. And we might even have a few videos, too, so you can relive the night time and time again.
Get the Royal treatment
Nothing says 'high profile' more than being a member of the Royal Family. Now, we can't exactly promise Prince Harry's hand in marriage, but we might have something even better. @XtinaG tried out our new instalment: a life-size replica of the throne from Game of Thrones and became, 'Not a queen, a Khaleesi! #GameOfThrones @ Sky Backstage at The O2.' Now that's a regal end to a day out.
Not a queen, a Khaleesi! 👑 #GameOfThrones @ Sky Backstage at The O2 https://t.co/3Y351PE9IJ

— Christina Marie (@XtinaG) June 8, 2015
Don't be a bailer
Do you see celebrities going home at 9pm to snuggle into their PJs and watch telly? No you don't – they really make the most of their night, cruising all the best restaurants, visiting notable bars, and staying out until the sun rises. Just try and stay out of trouble – celebrities aren't always particularly good at that bit…