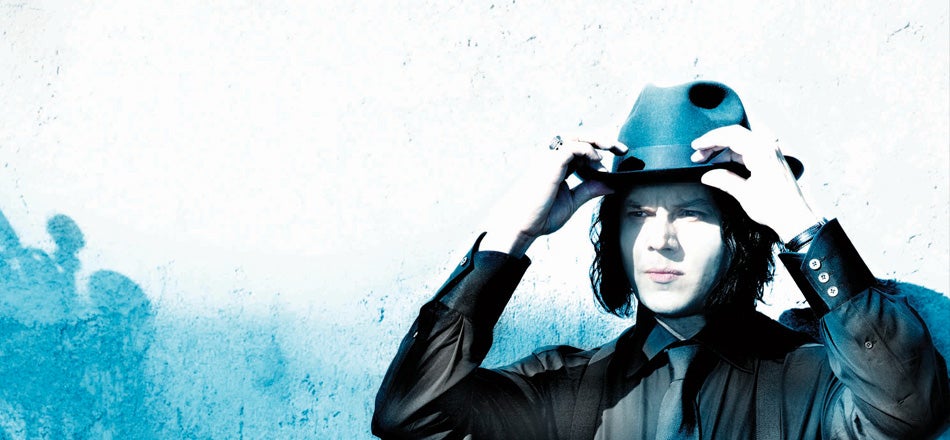 1 Aug 2014
Weekly
roundup
The O2 weekly roundup featuring Jack White, Caro Emerald, OneRepublic and the National Television Awards.
She gave birth to a baby girl earlier this year and now Caro Emerald's rescheduled tour is heading to the tent this autumn. We can't wait to see what she has in store. Jack White tickets are still available for his show in November and OneRepublic's brand new single is due out next week. In other news, the National Television Awards are coming back, bringing their usual blend of celebrities, gossip and special performances. Make sure you don't miss all of your favourite programmes going head-to-head for the awards that really matter - the ones voted for by you. Read on for more…
Jack White – 19 November 2014
Jack White is set to perform his biggest UK solo show under the tent later this year. The tour supports his new album, Lazaretto, which was released last month, receiving widespread critical acclaim. As a solo artist, Jack has collaborated with Beck, the Rolling Stones, Jeff Beck, Alicia Keys, Bob Dylan, Wanda Jackson, Electric Six, and Loretta Lynn, while Rolling Stone named him in their list of The 100 Greatest Guitarists.
Caro Emerald – 17 October 2014
Chart-topping jazz sensation, Caro Emerald, has sold over 2.5 million records and is set to bring An Evening with Caro Emerald to The O2 this autumn. With 15 platinum discs, over 32 million YouTube views and a host of awards, it's fair to say that Miss Emerald is certainly making her mark on the music world.
2015 National Television Awards – 21 January 2015
Prepare yourself for an evening of glamour, drama and special guest performances as all the biggest stars from your favourite shows gather under our roof to compete for TV's most wanted awards. And the best part is that you can be there too. This is an evening of glitz, tension and triumph that you can't afford to miss.
Book National Television Awards tickets.
OneRepublic – 22 October 2014
About to release their new single, Love Runs Out, OneRepublic will make their debut at The O2 later this year. They'll play all their hits, including, Apologise, Stop and Stare and Counting Stars. Ryan Tedder says of their new album, Native, 'It's so important to us that every album be an evolution, where we make these huge lateral movements with our sound and then from there write a bunch of great songs... It's definitely a mother of a process, but it's really the only way for us.'