3 Apr 2014
Tim Rice and Andrew Lloyd Webber's classic rock opera, Jesus Christ Superstar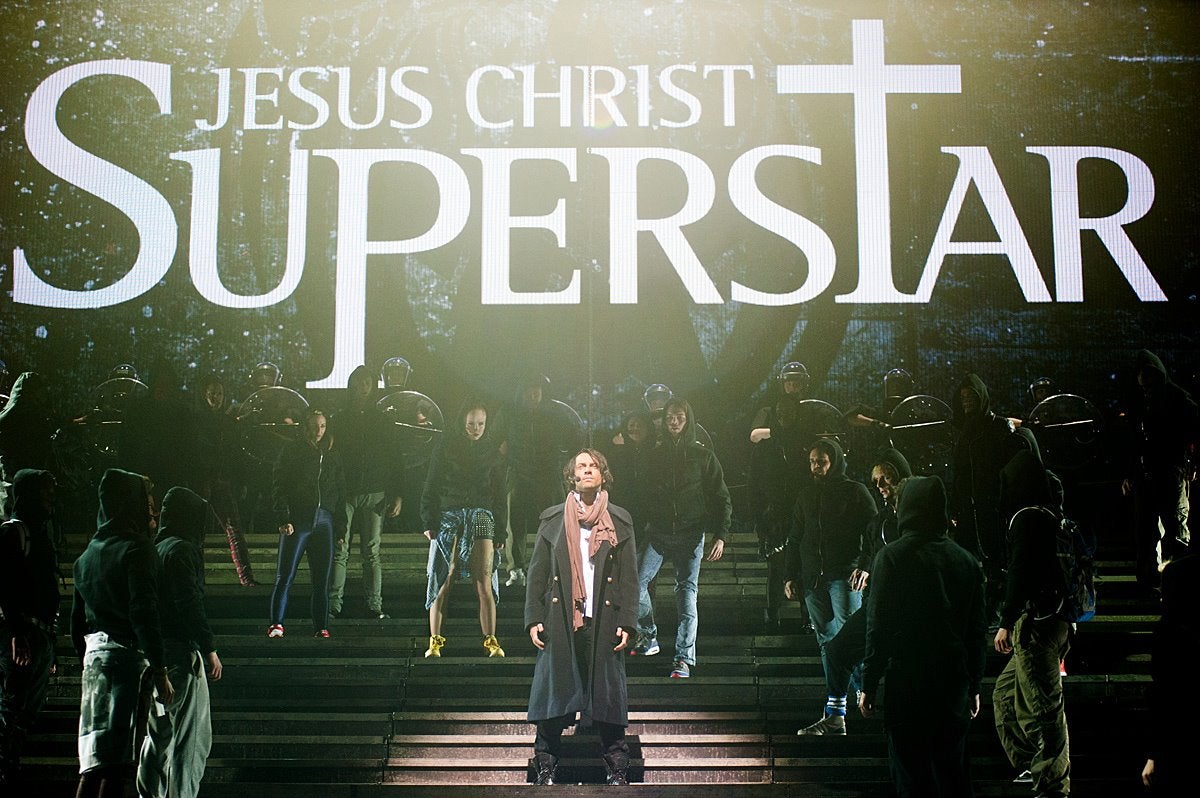 Tim Rice and Andrew Lloyd Webber's classic rock opera, Jesus Christ Superstar, returns to The O2 this October having rekindled its love affair with audiences on the comeback UK arena tour.
Anyone who watched ITV's Superstar will have seen Ben Forster win the role of Jesus as he pitted himself against several budding messiahs in the weekly sing-off competition. Ben is joined by original cast members and household favourites, Tim Minchin as Judas, Melanie C as Mary Magdelene and Chris Moyles as King Herod.
The last arena tour was seen by over 150,000 thousand people, breaking all previous audience records with 74,000 fans seeing the show in its opening weekend. However, Jesus Christ Superstar wasn't always the success that it is now. This musical's journey almost stopped before it started.
Before he was famous
Jesus Christ Superstar began life as a rock double-album. Tim Rice was inspired by the Bob Dylan anthem With God On Our Side from the seminal 1964 album The Times They Are a-Changin'. Lloyd Webber says, "No-one was interested in doing Jesus Christ Superstar on stage when we started, so Tim Rice and I did it as a record".
The record's popularity soon snowballed, eventually reaching number one on the US Billboard Chart in 1971, outselling hits such as Sticky Fingers by the Rolling Stones and John Lennon's Imagine.
Illegal amateur productions popped up all over the US with the musical being credited for making the Gospel story clearer and more relevant. Jesus Christ Superstar went on to sweep the global stage and now celebrates 41 years since it first opened in London's West End.
Don't miss your chance to catch Jesus Christ Superstar live at The O2.
Book Jesus Christ Superstar tickets.