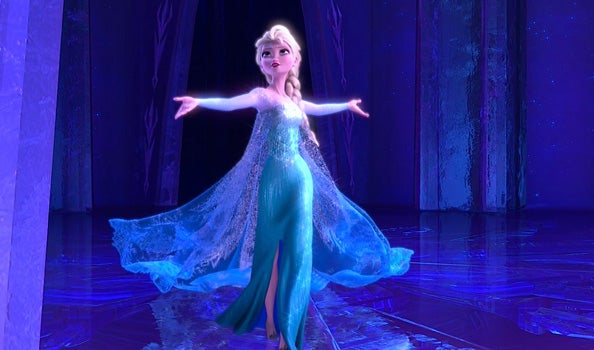 3 Oct 2016
The 7 Best Renditions Of Let It Go
Cats, dogs, grannies and kids, who hasn't attempted to belt out their own epic version of Let It Go? As we warm up our vocal chords ahead of Disney on Ice Presents Frozen this December, we round up the best renditions of the Frozen theme song on social media.
1. As this animated granny proves, it doesn't matter how old you are - everyone loves a good Frozen singalong! Bonus points for the theatrical confetti throwing.
2. If you close your eyes and listen carefully, what song do you hear? Chances are it isn't Let It Go - or any other tune for that matter – but you've gotta love this adorable pooch for trying!
3. This rising star captured by @tiny_entrepreneur is definitely one to watch! She could probably do with learning a few more lines before hitting the big time, but hey, everyone's got to start somewhere!
4. Ever been tasked with writing a dreaded best man's speech? If all else fails, why not take a leaf out of this guy's book and make up your own lyrics to Let It Go? You never know, it might even go viral!
5. This pianist proves one of the most awesome things about this Disney tune is that the music is just as epic as the lyrics. What baffles us is how he managed to resist the urge to sing along…
6. James Corden eat your heart out, now this is what we call carpool karaoke! We're not too sure who is enjoying it the most…
7. Just when you thought you couldn't find anything hotter than a marine, in comes a whole group who know the words to Let It Go! *Swoon*.