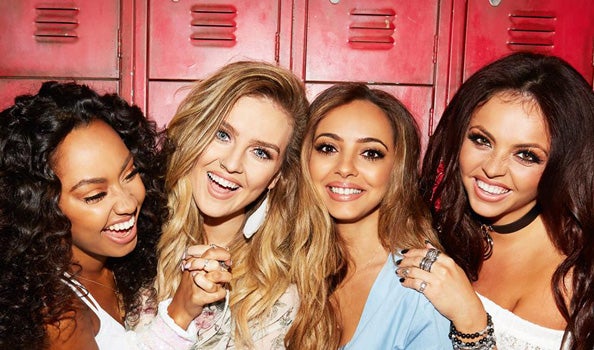 24 Apr 2017
Let's Talk About: Little Mix
Why not, these feisty ladies have been on fire ever since they burst into our lives in 2011 and they just keep getting better. Record breakers, taking sisterhood to the masses, and never getting hung up on an ex - what's not to love?
The beginning
Jesy, Perrie, Leigh-Anne and Jade all entered the eighth series of The X Factor in 2011 separately but fate intervened and put them together and that was that! They are the only band to win show, (yes, One Direction came THIRD, chill) and national treasure, Gary Barlow called them, 'the best girl band that's ever been on The X Factor'. We concur!
They're always empowering
From their first UK Number single, Wings, to the anthem for any girl that's over it, Shout Out to My Ex, the girls always support, uplift and outright tell all not to give a **** what anyone thinks, head up & move on! Here's the wonderful Wings:
They're the most successful British girl band since The Spice Girls
For realz. With four UK number one singles and the highest first week UK album sales for a girl band since the guardians of Girl Power themselves, Little Mix are one of the most successful acts in UK pop history. We know, Geri, Victoria, Mel B, Emma, and Mel C will agree when we say – They SPICE UP our lives!
FYI. They also cracked America too
Even some of the biggest UK acts can't crack the American market but, DNA, made it look easy as they sailed into the top ten and became the first girl group since The Pussycat Dolls to reach the US top five with a debut album.
Perrie's Comeback
Of course it should aways be about the music, but of course it's not when you're a world famous popstar. When Perrie and Zayn split with media went crazy. Perrie didn't. She took some time, reflected and came back with, Shout Out to My Ex, which every single person on the planet can relate to. (Not that it's about anyone in particular though...)
They win at interviews
The girls are as famous for their hilarious off stage antics as they are on. Never taking life too seriously and always being up for a laugh makes everyone love them a Little 'Mix' more. (Sorry, not sorry).