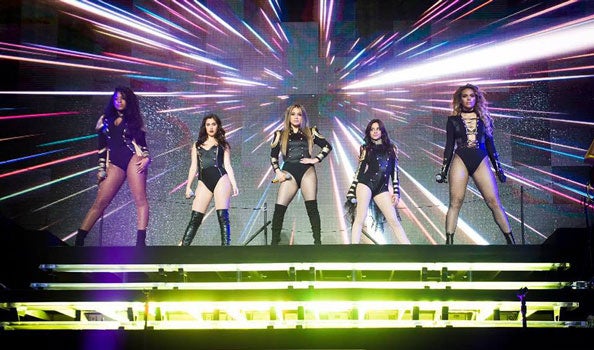 3 Aug 2016
Live It Up Like Fifth Harmony
Just in case you haven't heard, Fifth Harmony are totally taking the pop world by storm right now. After finishing third on The X Factor USA in 2012, Simon Cowell took a shine to the girls and offered them a record deal, and they've been making best-selling albums and winning awards left, right and centre ever since. Coming to see them live at The O2 this October? Well don't stop there! Harness your inner pop diva and make your entire day in London an action-packed tribute to this feisty fivesome.
In the morning:
The girls hate early mornings, so you can have a lie in before hitting London (you're welcome). Fifth Harmony have a lot of love for their UK fans, and they especially adore the capital. They went on a major sightseeing tour last time they visited, ticking off landmarks like Tower Bridge, the London Eye and the Tower of London. But there was one hotspot that Camilla went particularly crazy for: Big Ben. A superfan of Disney's Peter Pan, she took to Instagram to gush about the London clock where Peter and Wendy stop to get their bearings as they fly. How adorable is she? So make like Camilla and go full-on tourist for the morning.
In the afternoon:
Lauren's big into photography – her favourite ever fan present was a 1975 camera with two lenses from a girl in Amsterdam – so grab your DSLR or dust off your favourite Instagram filter and get snapping. Take a walk (or boat cruise) through Greenwich on your way to The O2 and get some gorgeous shots of the Cutty Sark, Greenwich Market and the 500-year-old park complete with deer enclosure and rose garden. Or climb to the top of the Royal Observatory for fab photo-worthy views of the city.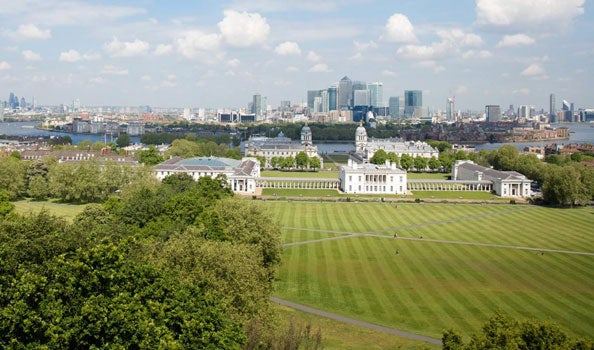 Pre-gig dinner:
Of course the girls love a Nando's! Pop in at The O2 before the show and eat as the girls eat: Normani usually orders 10 chicken wings, 2 corn on the cobs and rice; Lauren goes for chicken livers; Camilla loves butterfly chicken, fries and peri-peri sauce; Dinah orders 20 extra hot wings with sweet potato mash; Ally just really loves rice. You can take your seats in the arena from 6:30pm, so grab your Fifth Harmony-inspired dinner early.
NANDOS NANDOS NANDOS NANDOS NANDOS NANDOS NANDOS

— Camila Cabello (@camilacabello97) April 5, 2016
Drinks afterwards:
They might be best-selling international popstars but four of the Fifth Harmony girls are too young to drink in the US, so there's no hardcore clubbing or after parties for this lot when they're back home in Miami. That's why they love to go dancing when they tour, so you can bet they'd approve of a big night out at Building Six at The O2, where you can literally feel the music through the Body Kinetic dance floor. If you're underage like the girls, don't fret: Brooklyn Bowl at The O2 is open late and you can swap the booze for a Nutella milkshake – did we mention Lauren is really into Nutella?
Of course you could do all these things even if you're not coming to the show in October, but then there'd be a massive Fifth Harmony shaped hole in your day and it just wouldn't be the same. So snap up your ticket now, because you're totally worth it.