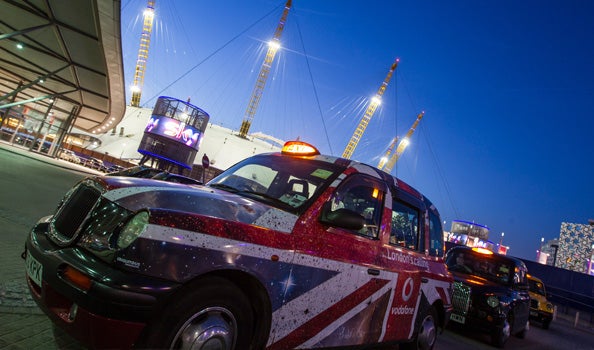 21 Mar 2016
London Transport: Today vs. 1916
You Won't Believe How Lucky You Are!
It's insane to think of how far London has come in the last 100 years. In 1916 Britain was in the midst of the First World War, and the capital was devastated by the financial and social repercussions. Skip forward to 2016 and we've got a diverse, dynamic and engaged multi-cultural society, we've got virtual reality, social media, smartphones – it's a crazy existence that, too often, we take for granted.
At The O2, we're often asked how to get here. The truth is, it's incredibly easy, thanks to the tube, the bus, and even, if you take a leaf out of @ukradiojones's book;
Fun day in London. Loved the cable car over the Thames by the O2 pic.twitter.com/zQY8wbQppN

— Mark Jones (@ukradiojones) February 18, 2016
But what was it like 100 years ago? Before The O2 existed? Before rock and roll gigs and stand-up comedians? We've compared two of the most popular modes of transport so that next time you're waiting for a delayed bus or train, you can just feel thankful it's safe, ventilated and simply running at all!
Trains: 1916 vs. 2016
Believe it or not, the tube was alive and kicking back in 1916. The Bakerloo line was running from Baker St. to Queen's Park, the Northern line was up and about, with stops at Camden Town, Euston, Charing Cross and Highgate, and the Piccadilly line serviced key areas like Holborn and Hammersmith. Other lines were still to be opened, including our beloved Jubilee Line, which didn't extend south of Charing Cross until 1999.
Many people attribute the growth of London's Docklands area and the south east to the Jubilee's extension, because the speedy train allowed people to commute in from areas with cheaper rent. Of course, our favourite station along the line, biased as it is, has to be North Greenwich – and it seems that @photographymd1 agrees;
Love the curves of this structure. North #Greenwich station #London #photography #design pic.twitter.com/aWRpTVXHYs

— Michael David (@photographymd1) June 2, 2014
Buses: 1916 vs 2016
100 years ago you'll be pleased to know that motorised buses did exist, but they were very new, and still incredibly exciting, compared to their horse-drawn counterparts, who were withdrawn from use in 1916. By this point, night buses had been running for three years, but they were designed for shift workers, rather than people needing to get home after an epic night out, so you'd expect less glitter and vomit. The buses were also double deckers, but the upper deck was completely uncovered – making it pretty uncomfortable in grim weather conditions, yet excellent for a bit of sunbathing on a summer's day commute.
These days, of course, London is rife with buses and they're very different. Not only do we pay with a little slither of plastic named after a delicious form of seafood, the new Routemaster buses have multiple entrances, pay-points, and diesel-electric hybrid technology to make them more environmentally friendly, and weirdly mesmerising seat designs. We still don't really understand who puts together the TFL seat patterns, but they deserve a point for sheer surrealism.