Home
National Television Awards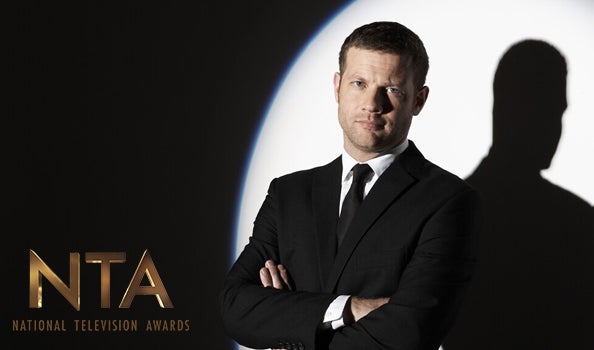 18 Nov 2015
National Television Awards
Everything You Need To Know
That time of year is swiftly coming around again and fans of the UK's rich television broadcasting repertoire are being invited to register for tickets to the National Television Awards – one of the most beloved, prestigious and generally rowdy events to be televised live…somewhat ironically.
The star-studded event is set for 20 January, but you can already register to become an NTA club member and buy tickets to the red carpet event – including a few special packages for people who want VIP treatment.
As the only award show to base success purely on nationwide voting, rather than a panel of judges, winning often means far more to the actors, directors and producers who create the shows we love – it's the ultimate seal of approval.
Although nominations and full voting doesn't open until 7 October, there's one category that's already open to the public, and that's the lauded Best TV Moment Of The Year Award. Next year's selection includes Poldark's smouldering topless reaping scene, the ridiculous moment when Simon Cowell was hypnotised (BY A DOG) on Britain's Got Talent, Jon Snow's terrifying betrayal in Game of Thrones and the revelation of Lucy Beale's killer on EastEnders.
Of course, another iconic aspect of the ceremony is the Special Recognition Award, which last year went to David Tennant, and has previously seen Ant & Dec, and Joanna Lumley receive their shiny trophies. No clues yet as to who is in running, but @doctorwhofan1 has her opinion: 'A bit of #davidtennant on the national television awards I think.' Somehow we doubt he'll win it two years in a row, but you never know!
A bit of #davidtennant on the national television awards I think

— Cath - Tennant-Lock (@doctorwhofan1) June 25, 2015
One of the main things we're looking forward to is seeing celebrities come undone after a few drinks, live on television. The acceptance speeches always get a little ropey towards the end, which is a beautiful contrast to the polished, perfect press-ready beauties that peruse the red carpet earlier in the evening. Nothing has ever come close to Judy Finnigan (of Richard & Judy Fame) accidentally flashing her bra to 14 million viewers in 2000, but you never know – 2016 could be the year that something even more insane happens!
So yes, we're absolutely 'buzzing for the national television awards #tvnerd', to use the wise words of @SaxonaWoolgar. Just 135 days to go…
buzzing for the national television awards #tvnerd

— Saxona Woolgar (@SaxonaWoolgar) January 21, 2015