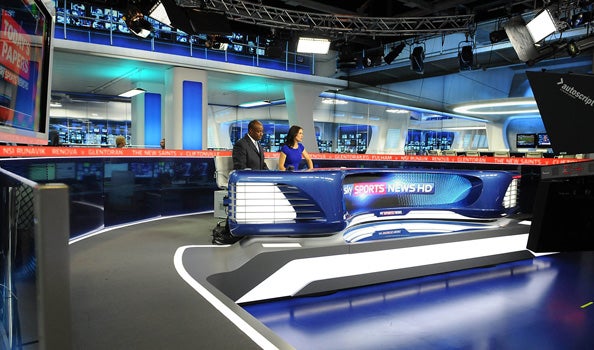 25 Oct 2016
8 EPIC Newsreader Fails [4 mins]
There's nothing more entertaining than when everything goes spectacularly wrong for a newsreader. Whether it's getting the giggles or dealing with an unexpected visitor you'd struggle to find anything more unpredictable than live TV.
If you think you can do better than the professionals, head down to Sky Studios here at The O2 to try your hand at reading the news. We'll even give you a copy to share with family and friends for endless hours of entertainment. Oh, and did we mention it's free?
In the meantime, take a look at these newsreader fails that have had us in stitches!
1. Ever wondered how newsreaders manage to look so perfectly preened? Well, here's the answer - they're often making sure a hair isn't out of place just before they go live. Or, in this case, a good few seconds afterwards…
2. Being a newsreader requires you to be cool, calm and collected… so pretty much the exact opposite of this guy.
3. Walking in front of the camera is a definite no-no - but this guy apparently didn't quite get the message. We're not sure what's funnier, his rabbit in the headlights reaction or the newsreader's attempt to style it out!
4. The saying 'never work with children or animals' has never been truer than in this clip! Well, when nature calls…
5. Hats off to Martin Lewis. Not only does he manage to keep his cool when a set prop falls on him, but the smile never strays from his face. What a pro!
6. Ever mistaken a ream of paper for your iPad? No, we haven't either. Simon McCoy shows that we can all have an off day…
7. Walking, talking to camera and being charismatic - sounds easy, right? Chuck Storm thought he'd nailed it until this pesky post got in the way. Ouch… we felt that!
8. We all know that sinking feeling when your computer decides to update. Well, the good news is that it happens to all of us - including when a presenter is live on air.