3 Apr 2014
Novak Djokovic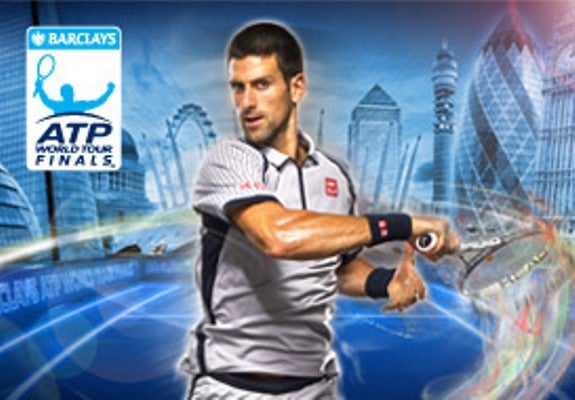 Having recently qualified for the Barclays ATP World Tour Finals, the world's No. 1 tennis player, Novak Djokovic, has decided that now is the moment to reveal the secret to his success.
He's got a new book out called Serve To Win and the big secret is… wait for it… food. This isn't as exciting as enhanced biomechanics or witchcraft but it does involve a scene in which Djokovic rubs sliced bread on his stomach. Like, for real.
The backstory
Before becoming the best tennis player in the world, our Novak had a history of mid-match physical collapse and it was during one of these collapses that nutritionist, Igor Cetojevic, thought he saw the solution. He concluded that his fellow Serb must have some kind of gluten allergy when he heard that Djokovic was vomiting and having trouble breathing at a crucial stage in the match. Guess what. He did.
After performing a strange strength test in which Novak proved he was less able to hold his arm up while pressing bread into his torso, wheat was revealed as his nemesis. Gluten is to Djokovic as kryptonite is to Superman.
Winning
Superman would be a fitting description for Djokovic since this dietary discovery. He's never looked back and has gone on to win pretty much every title a singles player can possibly claim. As a multiple Grand Slam champion sitting at No. 1 in the world, he is now famed for his killer combination of stamina, strength, speed and flexibility.
After beating Rafael Nadal in the marathon Australian Open final in 2012, Novak asked his physiotherapist to bring him some chocolate. He hadn't eaten any in 18 months. When the chocolate bar arrived, he broke off one square and let it melt in his mouth, leaving the rest. Hardcore. Oh to have that discipline.
ATP qualification
Novak has just joined Rafael Nadal as the second singles player to qualify for the Barclays ATP World Tour Finals here at The O2 in November. Having secured his place for the seventh straight year, he returns as defending champion and will battle it out against his fiercest rivals at the largest indoor tennis tournament in the world.
Book Barlcays ATP World Tour Finals tickets