Home
Our Guide To Having Fun In Greenwich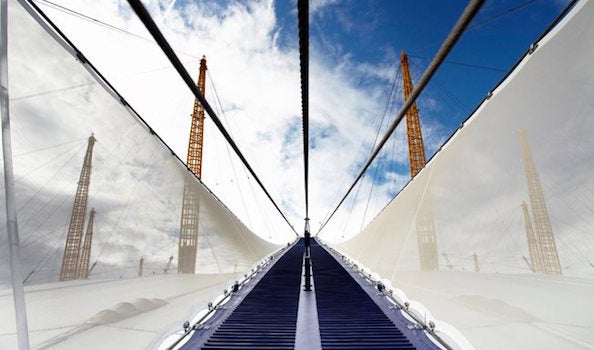 28 Apr 2016
Our Guide To Having Fun In Greenwich
People are always banging on about central London, but they don't know what they're missing! Greenwich is not only a historical landmark, it's also rife with fun activities for families, couples and youngsters alike.
Whether you're a Londoner who's looking for things to do in the city you call home, or you're lucky enough to be coming here for a holiday – here's our guide to having fun in the best area of London. (Yes, we're biased, but who can blame us? It's our home too!)
Thames Clippers
Are you a water lover? If yes, there's something you've gotta try. Thames Clippers is one of the coolest and most interesting ways to get around London. Not only is it a great tourist experience, it's actually massively convenient for everyday commuters – certainly offering more inspiring views than the Central Line. Even better, the River Bus Express runs a dedicated fast service between central London and The O2 before and after events (meaning you can avoid those pesky Tube queues). It might not be a Caribbean cruise, but it's the Londoner equivalent!
Up at The O2
The essential out-of-the-box London experience, there's nothing quite like the amazing vistas and breathtaking views from the roof of our huge, iconic roof. The buzz you'll get from the climb is unlike any other – we've heard it through the grapevine that enthusiasts are calling the experience 'urban mountaineering'. Plus, we do twilight and sunset climbs for those extra special occasions. Don't forget the camera!
Greenwich Meridian Line
Arguably the most famous attraction (we'd say second most famous attraction!) in Greenwich, is its internationally famed link with time. It's pretty awe-inspiring to stand across the meridian line, which divides the Eastern and Western hemispheres. There's a museum that outlines how difficult it was to calculate the latitudinal time differences (super in-depth and interesting), plus an equatorial telescope and an ancient naval "time ball" that drops from the high tower at 1pm every day. Prepare to feel impressed at how clever the scientists were to make time unified across the entire globe.
Get in touch with your inner time lord
Greenwich Park
Greenwich is too often an afterthought for people looking to have a good time, and often visitors are surprised by how beautiful it is. @Absintheuse is a great example, tweeting. 'Greenwich has to be one of my favourite bits of London. Far too beautiful.' We totally agree, Hayley! The park is one of the best places to take in the peaceful greenery and, local tip, head to the General Wolfe statue for the best views.
Greenwich has to be one of my favourite bits of London. Far too beautiful pic.twitter.com/5j84NMNt2Q

— Haley (@Absintheuse) April 13, 2016
Old Royal Naval College
If you're into architecture, then you've got to check out the Old Royal Naval College. Amazing stonework, stunning pillars and grand courtyards make up this 18th century retreat for retired seamen. Plus, it was designed by architectural heavyweight Sir Christopher Wren. You might recognise some of his other work with, oh yes, ST PAUL'S CATHEDRAL!
Take a tour of the universe
London's only planetarium is a magical place. Visit black holes, supernovas, and all the planets in our solar system from the comfort of a cosy chair. It's a great place for children to experience the magic of outer space, and can be followed up with a complimentary visit to the Royal Observatory, too.
If you want to find out more, our lovely friends over at Visit Greenwich could chat about it all day…