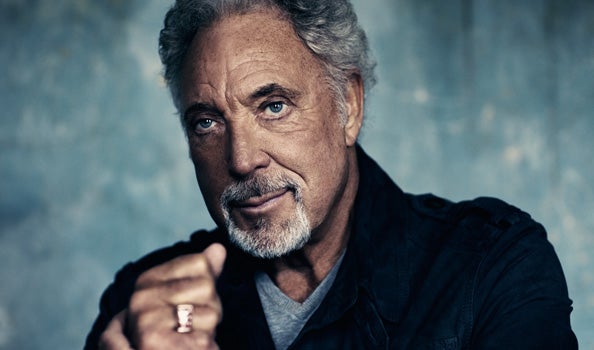 20 Oct 2015
Over 70 Years Old? No Problem
The stars that still rock harder than ever in their 70s
Tom Jones is coming to town, and don't think for a second he's lost the scream-inducing pizzazz from his earlier years. The man is still a machine, with a back catalogue of huge hits that will get everyone from One Direction fans to your Grandma jumping up and down. @Rhiannon_FitzG's Nan definitely agrees with us: 'I totally get why my nan says Tom Jones is, in her words, a "100 percenter". I'd love to see him live!!'.
I totally get why my nan says Tom Jones is, in her words, "a 100 percenter". I'd love to see him live!!

— Rhiannon Fitz-Gerald (@Rhiannon_FitzG) February 10, 2015
To celebrate the original Sex Bomb's return to the capital, we round up the iconic stars who still rock harder than ever into their 70s, starting with the man himself…
Tom Jones

From watching him perform, you'd barely believe this Welsh demi-God was a day over 20. But at 75, Tom Jones is still full of the spine-tingling dance moves and hard-hitting vocal melodies of old. And if you don't believe us, just ask Lyn Harris 68: 'Fair play Tom Jones still got it he's a awesome singer live best I've seen live even better than Luther Vandross.'
Turning 70 hasn't reduced any of the Welshman's lust for action. In the last five years the singer has appeared on the Late Show With David Letterman, saw out four years as a coach on The Voice, recorded a single with former White Stripes frontman, Jack White, headlined BBC Radio 2's Live In Hyde Park festival, performed at the Queen's Diamond Jubilee Concert and opened for THE Morrissey! Oh, and he casually hit 100 MILLION ALBUM SALES. Not bad for a man in his 70s.
Paul McCartney

The ex-Beatles superstar is arguably the most influential songwriter in modern(ish) music. The list of artists who've been inspired by his intelligent musical craftsmanship reads like a who's who of popular music. We were delighted to have him tearing up The O2 earlier this year, and can tell you first hand: this man still knows how to work a crowd up into a serious frenzy! At 73, McCartney is showing no signs of slowing down, even releasing a single with Kanye West and Rihanna earlier this year. Now if that's not keeping up with the times, we're not sure what is!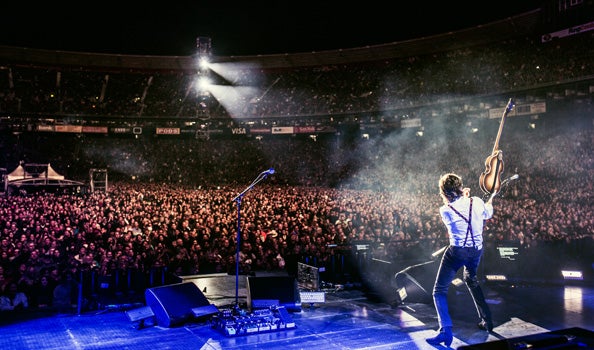 Bette Midler
Okay, so she's not 70 for another two months, but seeing as Bette Midler is still rocking stages harder than ever, we simply couldn't resist including her! This lady has done it all, and after a 35-year break from touring, we were ecstatic to host her at The O2 recently. The loveable personality is still there, the songs are still huge, the voice is still mind-blowing, the stamina is still endless and she's got the legs of someone half her age. Something we can all aspire to when we reach our 70s.
Mick Jagger

Have you seen this man perform recently? Seriously, he puts most frontmen in their 20s to complete shame; striding across the stage with the relentless energy and boundless enthusiasm of a 21-year-old. Jagger, at 72, hasn't let his standards slip, and even after all these years, his on-stage personality is verging on God-like. He doesn't seem to be easing up, either, with a 2013 headline slot at Glastonbury festival, as well as collaborations with Joss Stone, Damian Marley, The Foo Fighters and B.B. King (in front of OBAMA). Glad to see life isn't getting boring yet, Mick.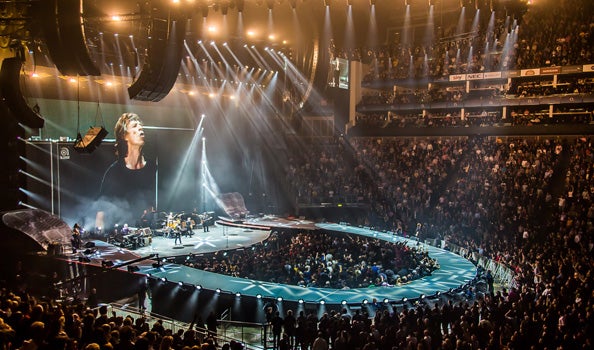 Dolly Parton

The utterly loveable Dolly Parton is a few months shy of 70, but we couldn't let that stop us from showering the Queen Of Country with the praise and admiration she deserves. For more than 50 years now, Parton has been putting smiles on faces – whether on stage, on a movie screen, or on TV – with her lighted-hearted quips and awe-inspiring talent. Her status as the ultimate lady of show business couldn't be more cemented, and at 69, she still has a voice that shimmers like an angel.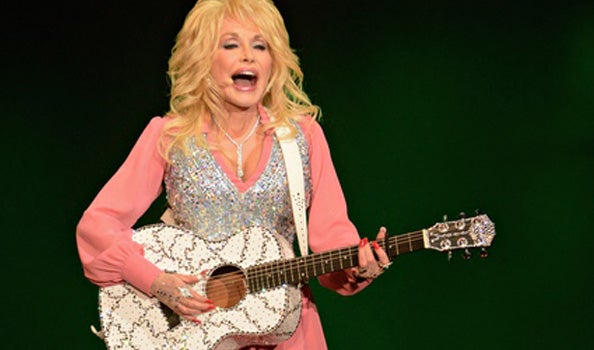 Bob Dylan

We know what you're thinking: 'Bob Dylan isn't the same performer as he was in the '60s', and sure, you'd have a case. But come on guys, it's Bob Dylan. BOB DYLAN! If there's anyone we're going to cut some slack for, it's the Subterranean Homesick Blues singer. Much love, Bob. You're always welcome round here!