Home
People Who Have Significantly Contributed To World Peace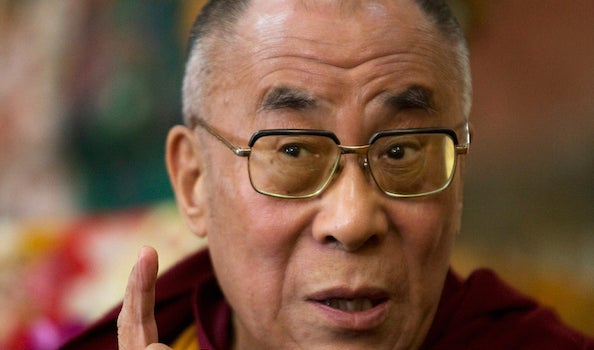 17 Sep 2015
People Who Have Significantly Contributed To World Peace
It's a sad truth that our world is filled with struggle and strife – but we're not here to talk about all the problems that humans face today. We're here to talk about the people who make life worth living – by giving us hope, and by dedicating the short time they have on this earth to making it a better place.
Here are just a handful…
Malala Yousafzai
Malala's family had a dangerous occupation in the Swat Valley, Pakistan – they ran a series of schools. It seems fairly innocuous, until you learn that they bravely let both boys and girls into classes – and that Taliban laws in the area forbid females from being educated. Malala was just 12 years old when she started writing for the BBC, under a pseudonym, to share with the world her experiences of life under such strict and controversial rule. Such was her willingness to communicate with the world, that in 2012 she was victim of an assassination attempt as she tried to board her school bus. Luckily only one bullet hit her and she narrowly escaped brain damage and paralysis due to the unique route the bullet took through her body.
Her hospital treatment lasted for weeks, with her transferring to the UK for her continued safety. Rather than shying away from the public eye and recovering from the traumatic experience, Yousafzai used her fame as a way to express her passionate belief in education for all children, and creating movement and discussion on an often ignored global issue. It's no wonder she became the youngest ever Nobel Peace Prize laureate – and we're so proud that she recently got her stellar GCSE results from her Birmingham-based school. In the words of @amazkan, '#Malala earned 6 A*s and 4 As in her GCSEs #boss.' Hashtag boss, indeed.
#Malala earned 6 A*s and 4 As in her GCSEs #boss

— Abhii 'Max' K (@amaxkan) August 24, 2015
Nelson Mandela
The iconic South African President was significantly responsible for the abolition of the apartheid in his country, and for working towards racial equality in the entire continent, if not the world. Starting as a revolutionary, he was imprisoned for his protests for 27 years, released in 1990 when the country was deemed at crisis point. His tireless work and passion for his cause were part of the reason he won the 1993 Nobel Peace Prize, but it was his stoic patience and everlasting hope that really inspired the world.
The Dalai Lama
As the spiritual leader of Tibet, the Dalai Lama was put in a devastating position during the late '50s, when China began a hostile takeover of his peaceful country. Exiled to India in 1959, the Buddhist monk dedicated his life to trying to reconcile the nations without conflict or violence, while studying and writing about how science and spirituality can lead to happiness. His wisdom and compassion landed him the Nobel Peace Prize in 1989, and just like @streboRlieN, we're 'a little over awed at the prospect of seeing the Dalai Lama & listening to him speak in London on World Peace.' Not long to go before his appearance here at The O2, Neil.
I'm a little over awed at the prospect of seeing the Dalai Lama & listening to him speak in London on World Peace... http://t.co/TYhkuW2Hyt

— Neil Roberts (@streboRlieN) September 4, 2015
Al Gore
Gore rose to fame as Bill Clinton's Vice President, a position that he held from 1993 – 2001, but became an international hero when he became a figurehead for the environmentalist movement. Although he lost out to George Bush in the millennium US elections, he did not give up, and dedicated his life to spreading the word about global warming – releasing the Academy Award winning book and film An Inconvenient Truth in 2006. The poignancy and hard-hitting nature of his work affected all nations, and led to a Nobel Peace Prize the following year. Thanks to Gore, we know far more about the effect we're having on the world around us, and therefore have a better chance of changing before it's too late.