Prince: Celebrating The Memory Of 21 Iconic Shows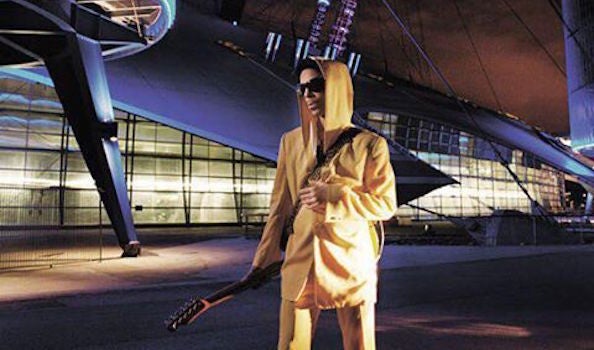 When news broke of Prince's passing, floods of emotional tributes poured out across the internet, paying the deepest respect to one of music's greatest ever legends.
From celebrities to adoring fans, the response has been huge and extremely touching.
Justin Timberlake was struggling to process the news, tweeting 'Numb. Stunned. This can't be real', while Elijah Wood displayed utter shock: 'Can't even process this. There will never be another. Thank you for everything, Prince Rogers Nelson.'
Numb. Stunned. This can't be real.

— Justin Timberlake (@jtimberlake) April 21, 2016
Can't even process this. There will never be another. Thank you for everything, Prince Rogers Nelson.

— Elijah Wood (@elijahwood) April 21, 2016
Prince will always hold a very special place in our hearts at The O2. He stunned us with a 21-show residency back in 2007, not long after we first opened, and it's incredible to see how strongly the memories live on in those who attended.
We'd love to bring these moments to life in a heartfelt tribute to the great man, so we're asking everyone who came to one of his iconic shows to share their pictures on Facebook or Twitter using the hashtag #PrinceAtTheO2. This way we can aptly celebrate one of the most significant and memorable events The O2 has ever seen.
Not only did he completely rip apart the arena throughout his residency like a sharply-dressed tornado, he was also a complete gentleman about everything.
His 21-night run has never been beaten since. Sure, other artists have performed on 21 occasions, but never in a single residency! It was a mind-blowing feat, and became the hottest ticket in town from the moment dates were announced. To this day, we've never hosted so many celebrity fans in such a short period.
The time he spent with us made up the entirety of his 2007 European tour, and we saw thousands of fans coming through our doors from all over the continent.
Other acts performed too throughout that month, and if you're a fan of cool behind-the-scenes facts, we actually had to raise his set to be hidden in our roof during other shows. Fittingly, we changed all of our backstage lights to purple throughout his entire residency with us.
Possibly our favourite memory from that time is recalling how Prince attended 17 out of 21 after parties hosted at indigo at The O2. He often got back onstage again at midnight to perform for a second time, leaving those who were there totally speechless!
We can't help feeling truly proud and honoured to have been a part of it all, and will never forget how charming, friendly and approachable he was.
It's times like this where we prefer to celebrate the greatness, rather than focus on the sadness. In honour of the great man, here's a recap of his wisest, most memorable quotes.
Prince's greatest quotes
– 'Cool means being able to hang with yourself. All you have to ask yourself is "Is there anybody I'm afraid of? Is there anybody who if I walked into a room and saw, I'd get nervous?" If not, then you're cool.'
– 'What's missing from pop music is danger.'
– 'I had a massive ego. Massive. But that's not such a bad thing. Because at least you're aspiring to be something, you consider yourself great because you want to be great.'
– 'I don't really care so much what people say about me because it usually is a reflection of who they are. For example, if people wish I would sound like I used to sound, then it says more about them than it does me.'
– 'Compassion is an action word with no boundaries.'
– 'Despite everything, no one can dictate who you are to other people.'
– 'All these non-singing, non-dancing, wish-I-had-me-some-clothes fools who tell me my albums suck. Why should I pay any attention to them?'
– 'Too much freedom can lead to the soul's decay.'
– 'When you don't talk down to your audience, then they can grow with you. I give them a lot of credit to be able to hang with me this long, because I've gone through a lot of changes, but they've allowed me to grow, and thus we can tackle some serious subjects and try to just be better human beings, all of us.'
– 'No child is bad from the beginning, they just imitate their atmosphere.'
– 'Like books and black lives, albums still matter.'
RIP Prince Rogers Nelson
22 Apr 2016
Join the club
Sign up to our newsletter and jump to the front of the queue.
Get access to exclusive updates and a heads-up on tickets.