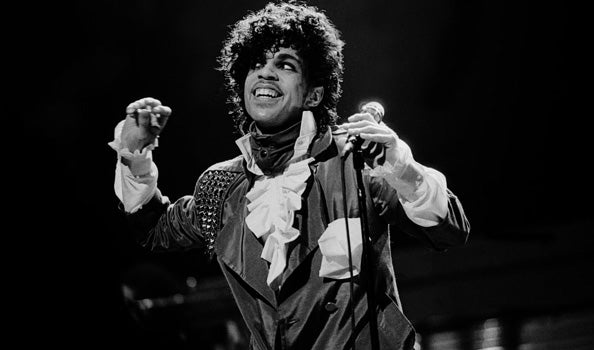 20 Apr 2017
Remembering Prince: The Music and The Magic
It's hard to believe that 12 months have passed since we lost the one and only, Prince Rogers Nelson. Always in a haze of purple with a vocal range, stage presence, flamboyant style and song-writing skills to rival Lennon and McCartney, he was like no one else. It's hard to choose just a handful of genius moments from an artist who was so incomparable, but here are some of the ways Prince made the whole world love him.
1.The First Album: For You
'I might be small, but so is dynamite', he wrote in the unreleased track, Databank, and he wasn't joking. When Prince (named after his pianist and songwriter father's stage name), released his debut album in 1978, he wrote, produced, arranged, composed and played all 27 instruments on the record. A 'Sign of The Times' of things to come for sure. OMG.
2. The Look
Not just the song, his whole style was as big as his guitar solos. Purple's number one fan, paisley, scarfs, man heels and an all-round lover of colour, no was else could carry off his eccentric, vibrant vibe. His idol, Jimi Hendrix, another famously dandy legend, would have approved.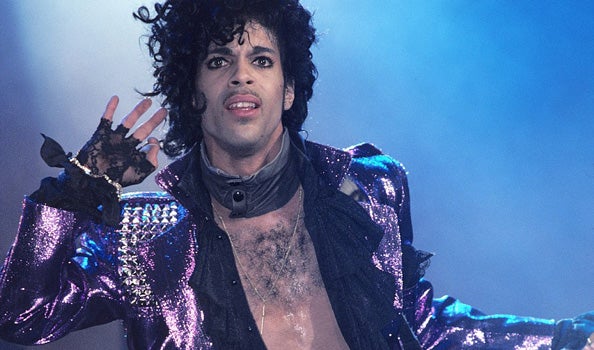 3. Becoming a Symbol
Prince was non-too happy when he became increasingly restricted by his then record label, Warner Brothers in the '90s, so much so he refused to continue to release material under his real name and simply used a symbol. The 'love symbol' as it was dubbed, was used until he was freed from his contract May 2000. Again, a total original, points for artist integrity - 10.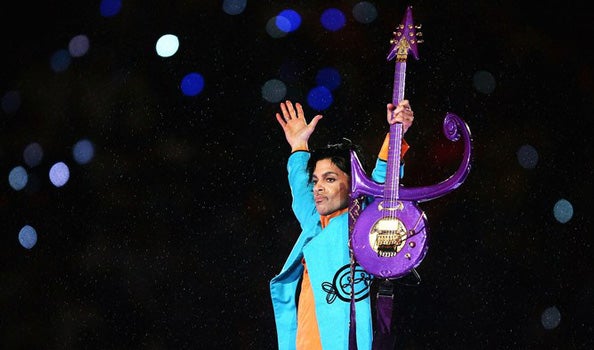 Image: Wired
4.The NFL Superbowl Halftime Show 2007
Still hailed as the greatest halftime show of all time, Prince really did turn the rain purple as he belted out a medley of his greatest hits, and some of his idol's, in the only downpour in 40 years of the tournament's history. Meant to be? We think so. And so did the 140 million people who watched him on TV.
5.The Hits for other Artists,
The Bangles - Manic Monday, Sinead O'Connor - Nothing Compares 2 U, and Chaka Khan's version of, I Feel For You, were just a few of hits that Prince wrote for other artists or was happy for them to put their own spin on. Alicia Keys choose the B-Side, How Come You Don't Call Me to record and release as a single on her debut album, Songs in A minor, in 2001.
6. 21 Nights at The O2
2007 was an incredible year for the man himself and for us as he played the legendary 21 nights' residency – a residency to this day which no other artists have played. We revealed more amazing facts about his time with us here and while Prince allowed no filming in the tent, Sky News got the exclusive to film the opening songs one evening:
7. Purple Rain
You can't talk about Prince and not talk about Purple Rain. The 1984 album sold 18 million copies and propelled him into the lives of everyone forever. The iconic album, film, outfits and of course, the colour purple will remain one the most memorable moments in pop.