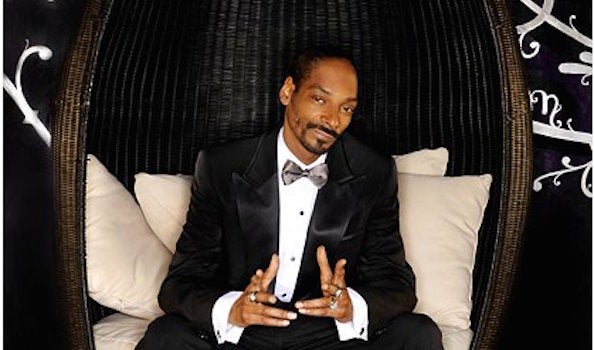 27 Apr 2016
REVEALED: The REAL Names Of Your Favourite Rappers
Basically, if you're a rapper, you quite simply CAN'T be known by your real name.
It's just not the done thing.
Since the beginning of hip hop, MCs have been rebirthing themselves with massively cool-sounding pseudonyms, to create that sense of mystique and edginess you need to become a global superstar.
The world may know them by their rap names, but to close friends and family, they'll always be known by their birth names. After all, you'll struggle to convince your mum to call you Flo Rida.
Out of burning curiosity, we took a sneaky look at what our favourite rappers were actually called before they became hip hop Gods. We must say, we uncovered some absolute gems.
Here's what we found…
Jay Z
He may have one of the most recognisable names in hip hop – but if we'd asked you to name three songs by Shawn Corey Carter, you'd probably have no idea who we were talking about. Until now…
Ice Cube
Having played a crucial role in bringing hip hop to the masses – notably as a member of the legendary N.W.A. – O'Shea Jackson, known to you as Ice Cube, went on to become one of the most influential figures in rap history.
Busta Rhymes
His rap name does exactly what it says on the tin – busts incredibly well-structured and powerfully-executed rhymes. Possessing arguably the fastest tongue in hip hop, Trevor Tahiem Smith Jr. has a flow so relentless it will actually make you dizzy.
Dr. Dre
Before Dr. Dre began his quest to totally revolutionise hip hop, he was known as Andre Romelle Young. Whatever this man named himself, though, chances are his impact on rap music would have been equally as significant.
Wiz Khalifa
We're not entirely sure how he went from Cameron Jibril Thomas to Wiz Khalifa – but it's definitely one of the coolest rap names in the hip hop world!
Snoop Dogg
One of the smoothest rappers of all time, Snoop was welcomed onto this planet as Calvin Cordozar Broadus Jr. – which includes the most undeniably cool middle name we've ever heard!
Eminem
Okay, so Eminem may not be great at keeping his real name a secret (it's literally the name of his third album) – but when you're as deftly talented as Marshall Mathers, your name doesn't matter in the slightest!
Macklemore
Macklemore – known to those closest to him as Ben Haggerty – has taken the rap world by storm since dropping The Language Of My World, back in 2005. You can catch Macklemore tearing up The O2 on 27 April.
A$AP Rocky
Naturally, having been a key member of hip hop group, ASAP Mob, rapper Rakim Mayers went on to become best known as A$AP Rocky.
50 Cent
Coming into the world as Curtis James Jackson III, it didn't take long before the young rapper changed his name to the altogether more badass 50 Cent. The rest, of course, is history!
Flo Rida
When the Low rapper heads home to see his old mates, you'll probably hear the name Tramar Lacel Dillard being called out at some point. That's because, it's the name Flo Rida was born to…
Lil Wayne
He's produced hit after hit throughout his illustrious career, and when Dwayne Michael Carter Jr. grabs the mic, it's easy to see why the world fell head over heels for Lil Wayne.
Nate Dogg
Part-responsible for one of the most iconic hip hop tunes ever with Regulate, Nate Dogg spent his earlier years going by the name Nathaniel Dwayne Hale.
The Notorious B.I.G.
He may have gone by numerous names in his time – including Biggie Smalls, Big Poppa, and simply Biggie – but before any of these came along, you'd catch his attention most easily by calling out for Christopher George Latore Wallace.