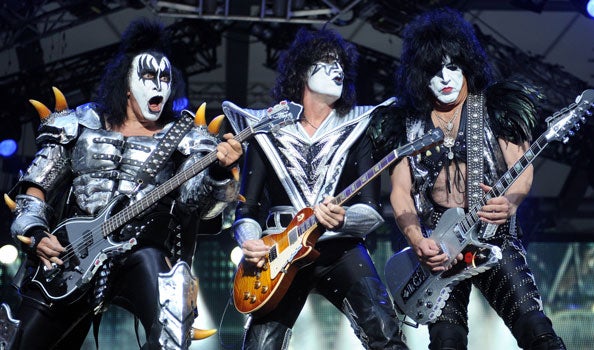 20 Feb 2017
Rock And Roll Royalty – 5 Of The Greatest!
As Mick said, it's only Rock and Roll but we like it! Rock music is MORE than a feeling - it's a way of life. We know that true fans of rock will stop at nothing to see their idols and rock out with their own crew. The tent is mega proud to have welcomed so many awesome rock legends over the years, but let's look at 5 of the greatest in history and let the good times roll...
1.Deep Purple
You want icons of rock? Look no further than Deep Purple. Since forming in 1968, the British rock Gods have ruled the rock and metal scene and sold over 100 million albums worldwide. They were inducted to The Rock and Roll Hall of Fame last year, and they play the tent this November. ROCKKKKKKKK OUTTTTTT!!
Did you know? They were listed in the 1975 Guinness Book of World Records as "the globe's loudest band". Whoa.
2.Led Zeppelin
Robert Plant and Jimmy Page were the Lennon and McCartney of the world of rock as they took power duos to a whole new level with a Whole Lotta Love. The wall of sound that Zeppelin created was not only the thing of rock dreams, but also included elements of folk, making their brand of rock pioneering and distinctly them.
3.The Rolling Stones
Still rocking today like it was 1967, nothing stops the Rolling Stones. The Stones are a way of rock and roll life and we can't imagine the history of music without them. They were at the forefront of British rock bands making it in America in the mid-sixties, and they also played a huge role in making blues a major part of rock and roll.
4. Jimi Hendrix
A true original artist and trailblazer of rock. Jimi is possibly the greatest guitarist of all time and heavily influenced many incredible artists such as Prince, and John Mayer who wrote an essay for Rolling Stone magazine in 2004 about the profound effect Jimi had on musicians around the world.
Did you know? So many, like playing his guitar upside down, but setting fire to his guitar in 1967 at the Monterey Pop Festival while on stage? Possibly the most iconic image in rock to date.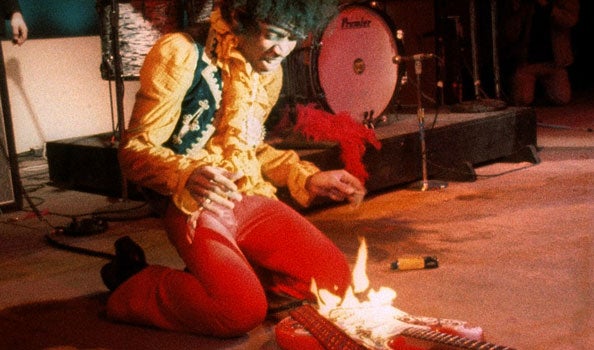 5.Kiss
Kiss are one of the most instantly recognisable bands on the PLANET. Not only for the face paint but for some of the finest musicians in rock. Formed in New York City in 1973, Kiss went on to wow (aka shock) the world with their outrageous on-stage antics and epic anthems. We can't imagine rock without them.