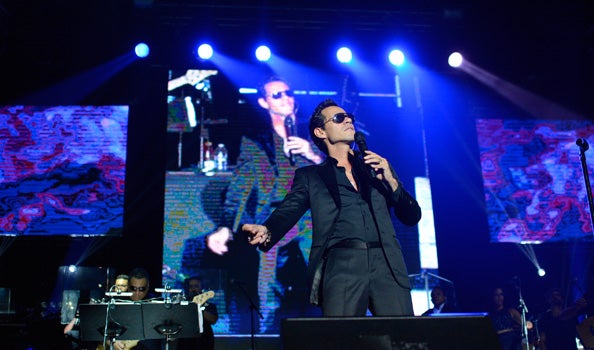 4 July 2016
Simply The Best: Musicians With Totally Surprising World Records
Guinness World Records has been handing out awards for incredible, hilarious or downright bizarre achievements for more than 60 years, from 'wealthiest cat' (Blackie with $12.5 million) to 'most people twerking simultaneously' (358). So we thought we'd take a look at some equally impressive but slightly less weird records in the music world:
Status Quo
In 2005, the legendary English rockers (who'll hit The O2 in December) were honoured in the Guinness British Book of Hit Singles & Albums for having more UK hit singles than ANY other band, EVER! They've released 62 chart-topping records over 40 years, selling more than 100 million records. High five, guys!
Justin Bieber
A 21-year-old Beebs was presented with a Guinness World Records plaque in 2015 when he became the youngest male artist to ever debut at number 1 in the charts with What Do You Mean? He's also the youngest artist to play at The O2, by the way.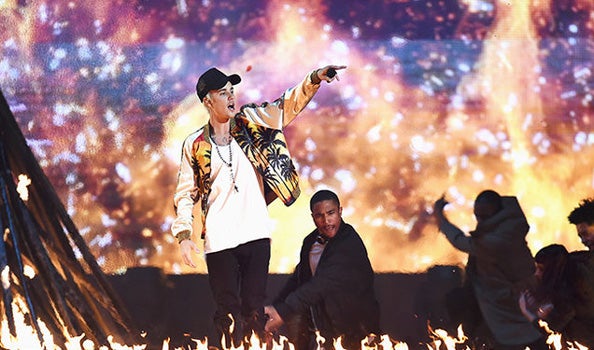 Eminem
According to Guinness World Records, Eminem's song Rap God has more lyrics than any other hit single. It squeezes in a whopping 1,560 words – mostly quite angry ones – into a six-minute track, at an average of 4 words per second. We're definitely doing that one at karaoke next time.
Rod Stewart
Sir Rod made it onto the Guinness World Records website with his 1994 New Year's Eve concert on Copacabana Beach, Brazil. With a crowd of 3.5 million, it became the biggest live performance ever. His live show at The O2 in October won't be that big but it WILL be equally amazing.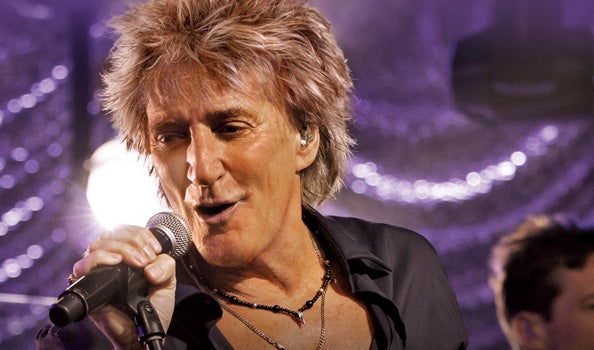 Fatboy Slim
Award-winning DJ Norman Cook – playing at The O2 arena this December – holds the Guinness World Record for releasing the most Top 40 singles under different names: as Fatboy Slim (Praise You, Weapon of Choice and lots more), with '80s band Beats International (Dub Be Good to Me), with acid jazz band Freak Power (Turn On, Tune In, Cop Out) and as half of electronic duo Pizzaman (Happiness).
Everly Brothers
The '60s rock & rollers were recognised by Guinness World Records for entering the Top 40 with a bevy of beauties in their song titles. They had hits with Wake Up Little Susie, Claudette, Take a Message to Mary, Poor Jenny, Cathy's Clown and Lucille. Popular boys, obviously.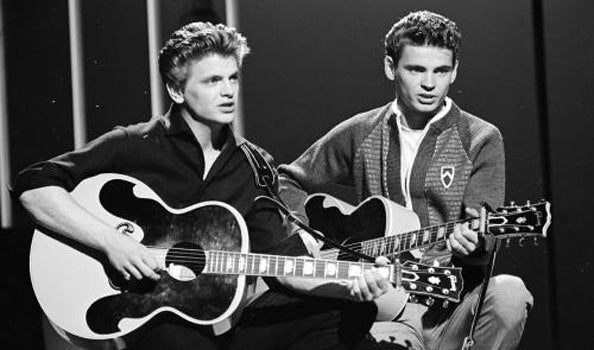 Marc Anthony
The US salsa superstar (hitting The O2 in July) made it into the Guinness Book of World Records twice! First for being the biggest-selling tropical salsa artist of all time, and again in 2016 for having the most year-end bestselling albums in the Tropical Albums chart. Take a bow, Marc.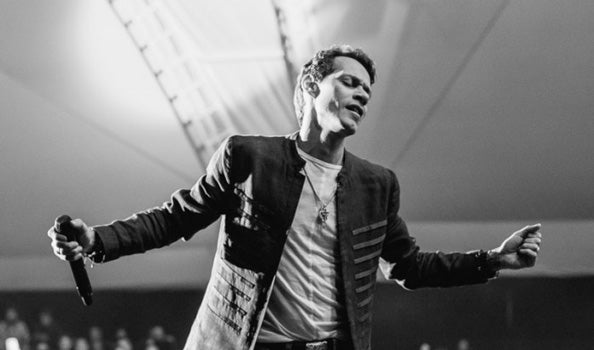 Andrea Bocelli
The Italian classical singer (catch him at The O2 in October) was simultaneously number 1, 2 AND 3 in the US Classical Album charts in 1999 with his album Sacred Arias. Geez, save some space in the charts for someone else, Andrea!
Jean-Michel Jarre
The godfather of electronic music's 1986 Rendez-vous Houston gig made the Guinness Book of Records as the largest outdoor rock concert in history, thanks to an audience of 1.5 million. Catch him at a slightly more intimate performance here in October.
Cheryl Fernandez-Versini
Geri Halliwell was left asking 'who-oo-oo do you think you are?' in 2014 when Cheryl broke her Guinness World Record by becoming the first British female solo artist with five UK number one singles. Girl power!
To catch some of these record-smashing acts live, nab tickets for their upcoming shows at The O2 this year and see for yourself what got them to the top of those Guinness charts!