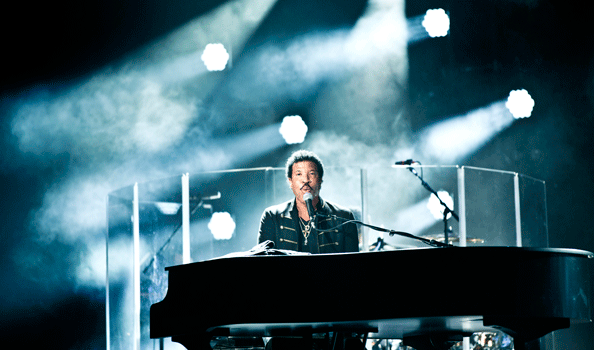 20 June 2016
Six Things You Definitely Didn't Know About Motown's Biggest Number Ones
Motown had a phenomenal impact on music, sparking an entirely new sound in 1959. Michael Jackson, Stevie Wonder, Diana Ross… thanks, Motown! Here are a few little-known facts about some of the record company's most incredible, bestselling hits.
I Heard It Through the Grapevine, Marvin Gaye
The song's writer and producer Norman Whitfield clashed with Gaye in the studio, telling him to sing in a far higher key than usual. It took the track ­– which Gaye recorded previously but never released ­– to the next level. "I simply took Norman's direction", Gaye told an interviewer. "I was reaching for notes that made my veins bulge". It worked!
I'll Be There, The Jackson 5
Michael Jackson was told to sing 'Just look over your shoulder, honey', in reference to a lyric in the Four Tops' Reach Out I'll Be There, but he messed up and sang 'shoulders' instead. Despite Michael fluffing his lines, it stayed in the final mix which became one of their most famous hits!
Three Times a Lady, The Commodores
After much speculation, Lionel Richie revealed this warm and fuzzy single was inspired by a speech his father made about his mother on their anniversary: 'I love you. I want you. I need you. Forever'. Lionel dedicated the song to his wife with his neighbour saying that if a man ever wanted to get his a girl present all he would have to do is buy her this record and say nothing else. Top tip!
I Can't Help Myself, The Four Tops
This was the first US number one for The Four Tops and the foursome didn't want their overseas fans to miss out. So in 1967 they rerecorded this catchy number in Italian ('Piangono Gli Uomini' translated as 'The Men Cry'), singing all the lyrics themselves. Bravo!
I Can't Get Next to You, The Temptations
Singing about the power of love in that famous Motown Soul style, this song was one of the best and most successful hits The Temptations ever released. That cymbal-packed bridge at 1:28 seconds into the track was borrowed by The Jackson 5 for their 1970 hit ABC. Notice the identical 'yyyyah!' about 1:44 seconds in?
All Night Long, Lionel Richie
The original record featured a 'dialect coach' credit for Dr. Lloyd Greig, Richie's friend, because his Jamaican accent inspired the track. Lionel Richie told a reporter: "We got talking a lot, and when I was in the studio working on the single I kept phoning him up, saying 'talk to me'. I knew I wanted to use his accent on the record".