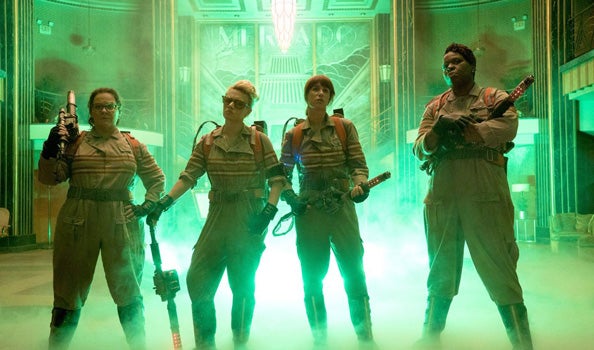 6 July 2016
Summer Blockbusters You MUST Not Miss!
We've had an incredible year in the cinema already - Captain America: Civil War, Deadpool, Finding Dory to name just three box-office hits - but there's even more on the way.
If you're in the mood for films, Empire Live is just what you need. The two-day, three-night celebration of the best in movies and entertainment has been put together by Empire, the world's biggest movie magazine. The O2 will host more than 50 events over the extended weekend, including first-look screenings introduced by the world's best actors and filmmakers, pop-up parties, workshops and a special live version of Empire's much-loved podcast.
So ahead of the momentous occasion this September, we've taken a look at some of the summer's biggest blockbusters. Don't forget to grab your popcorn!
1. The Legend Of Tarzan
Ahhhh ah ah ah ahhhhh – or something along those lines! Tarzan's one of the most famous characters in fiction, but it's been years since he swung into our cinemas. That'll all change when True Blood's Alexander Skarsgård brings him back to the big screen. He'll star as the man raised by apes, alongside The Wolf Of Wall Street's Margot Robbie and Spectre's Christoph Waltz. Released on 6 July.
2. Star Trek Beyond
Resistance is futile! Trekkers worldwide coped without a movie fix for seven years before J. J. Abrams rebooted the franchise in 2009. Star Trek Beyond is the third film in the new series and sees Chris Pine, Zachary Quinto, Karl Urban, Zoe Saldana and Simon Pegg return as our beloved Captain Kirk, Spock, McCoy, Uhura and Scott. They're joined by newcomers Idris Elba and Sofia Boutella, while the film will also mark one of the last appearances by the late Anton Yelchin. Released on 22 July.

3. Ghostbusters
The internet lit up when this female-led reboot of the 1984 classic was announced – for all the wrong reasons. The trailer quickly became one of YouTube's most-disliked videos. Sexism aside, it actually looks really good, and stars Melissa McCarthy and Kristen Wiig. A great story, stunning effects and two of the funniest actors in America - what's not to love? Released on 11 July.
4. Jason Bourne
Matt Damon's first three outings as Jason Bourne are some of the best-ever action films. Without them, Damon might not be a global superstar, while the latest James Bond - which learned a thing or two from this Universal Pictures franchise - wouldn't be anywhere near as good. It looked for a long time like there wouldn't be a fourth Bourne film, but here we are. Can the forgetful assassin still cut it after almost ten years away? We'll find out soon enough. Released on 27 July.
5. Suicide Squad
Batman v Superman: Dawn Of Justice promised so much, but delivered so little. Suicide Squad takes place in the same world but looks an absolute hoot. The squad are a team of master criminals asked to fight for good for a change. It stars Will Smith, Jared Leto, Margot Robbie (she has been a busy bee featuring in two of our top five!) and Cara Delevingne. Released 5 August.