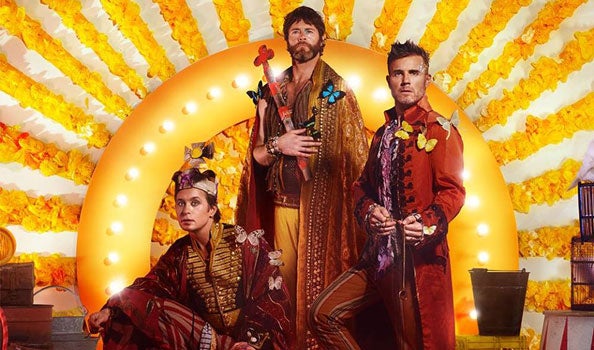 1 June 2017
Take That - The Countdown
They're back! Everyone's favourite 'man band' are coming in just a few weeks with Wonderland Live but what can we expect?
Mind Blowing Sets
Walls of water, circus performers, a huge elephant – TT use the 'go hard or go home' mantra when it comes to sets and for the first time ever, the main stage will be right in the centre of the arena. Meaning you'll get to see them every angle. Can't deal.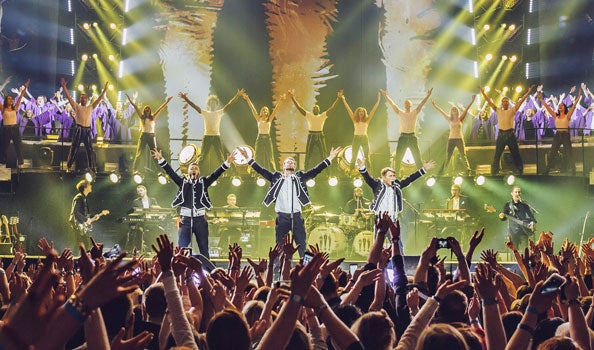 New Songs
The guys are sure to play new material from the album Wonderland, live for the first time. We simply cannot wait.
The Classics
Never Forget where you're coming from and how can we when the songs are embedded in our brains? They are sure to play some golden oldies - they just have to.
Five, four or three...@takethat always great! #NeverForget #TakeThat #TheO2 #London pic.twitter.com/rO1qUYYTfQ

— Donna (@doonakebab) 12 June 2015
The Support – All Saints
They're back! Who doesn't love the All Saints? Nostalgia points – 10/10 when we see them perform together again. Really, really, hope they do Never Ever.
And finally…One Night Only
Because the band want everyone to enjoy the show, for one night only on 9th June, the show will be shown in cinemas live from the tent. Just in case you missed out on tickets, you can still feel like you're here!
Check out the new cinema trailer! https://t.co/OmJL2hQ1mt #TakeThatincinemas pic.twitter.com/Co9K3iJ6Y0

— Take That (@takethat) 20 May 2017