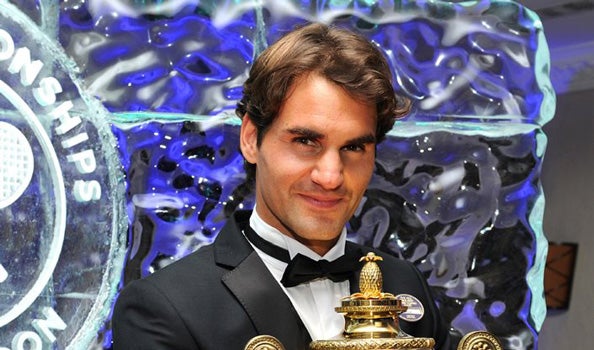 3 Oct 2016
Who Are The GREATEST Tennis Players Of All Time?
There's been a fair few tennis stars who've wowed the crowds throughout their careers, but who would you say is the greatest player of all time? We run down our favourites and why!
John McEnroe
We'd argue that one of his greatest accomplishments was coining the phrase 'You cannot be serious!'… but diehard tennis fans might disagree. McEnroe was also a darn good tennis player. Winner of 77 singles titles and seven Grand Slams, he triumphed at Wimbledon three times and made the tennis Hall of Fame in 1999.
Venus Williams
There's nothing wrong with a bit of sibling rivalry, but the truth is Venus could have realistically had even more success - if her sister hadn't gotten in the way! Hats off to her, though, as she's still managed to bag herself five Wimbledon titles.
Serena Williams
From one Williams sister to the next, it's no surprise Serena makes our list. With 71 career titles and seven Wimbledon crowns, they say things get better with age, and this is certainly true for Serena. She won her latest Wimbledon title earlier this year at 34 years young.
Ivan Lendl
The Czech tennis superstar, who later became Andy Murray's coach, dominated the game in the 1980s and was world number one for a massive 270 weeks. That's more than five years - yikes!
Martina Navratilova
Navratilova is one of the toughest players to ever pick up a racket, winning 167 titles and triumphing as the Queen of Wimbledon with nine single titles.
Some fans thought her reign was over after winning six consecutive titles from 1982 to 1987 and coming runner up the following two years. However, she regained her crown for the final time in 1990 - gotta keep them on their toes, Martina!
Rafael Nadal
Nadal has won more Grand Slam singles titles than you can serve an ace at, including a whopping NINE wins at the French Open. We can't even begin to imagine what his record would have been like without his pesky recurring knee injury.
Steffi Graf
Graf spent 377 weeks at the world number one spot - a record for any player, male or female - and won all four majors in 1988. Oh, and she added an Olympic gold medal that year for good measure. Girl power if ever we've seen it!
Novak Djokovic
All we can say is we'd love to see the size of Djokovic's trophy cabinet. At just 29 years old, he's bagged himself 12 Grand Slam titles - and we're betting he's not finished yet. He became the eighth player to win the career Grand Slam this year, and will surely wow the crowds when we host the Barclays ATP World Tour Finals in November.
Pete Sampras
When Sampras retired in 2002, he was considered the best of all time. That was, of course, before the likes of Nadal, Djokovic and Federer came on the scene.
Sampras was number one in the world rankings for six years in a row, and his battles with Andre Agassi, another tennis legend, had tennis fans gripped for most of the 1990s.
Roger Federer
Federer still has a big appetite for titles and his haul of 17 Grand Slam titles is a tennis record. He knew he'd really hit the big time when he was gifted a cow by the organisers of the Swiss Open. Nope, we're not quite sure why, either, or where he put it.
If you don't believe us, hear it from the man himself @rogerfederer. Loving the headwear, Desirée.
@opengstaad today Desirée my new friend seemed to be a bit shy at first when we met,i got to admit that I was too!! pic.twitter.com/9fjTRNM7Dn

— Roger Federer (@rogerfederer) 23 July 2013