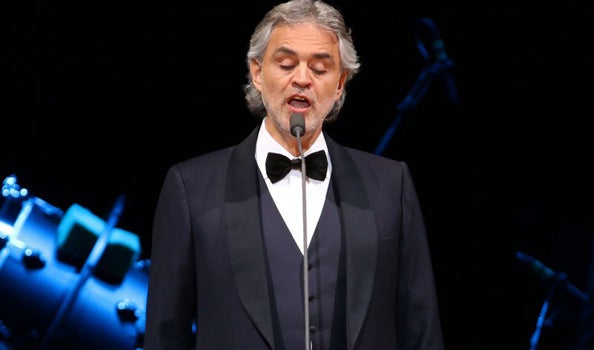 6 July 2016
The 10 BEST Break Up Songs
So you've been through a break up and the first thing you do is reach for your iPod or Spotify playlist. But is it a song of celebration or a ballad of sorrow you need?
Whether you've finally given the elbow to that bothersome ex, or the love of your life has just given you the cold shoulder, we've found ten classic break up tracks to make it all better.

1. We Are Never Ever Getting Back Together
It's become the anthem of choice for heartbroken teens across the world (and a fair few adults). So if your parting is more party than pity, it's time to grab your hairbrush and crank up the volume to this tremendous Taylor Swift track.

2. I Will Always Love You
If the end of your relationship has left you in the depths of despair, it's time to channel your inner Whitney Houston and howl like a hound to this classic. The song was originally recorded by Dolly Parton, but it's Houston's 1992 version that really pulls on the heartstrings. Let it all out!

3. I Hate You So Much Right Now
Break ups can make you angry. REALLY angry! And if you ever need a soundtrack for throwing stuff, look no further than this 1999 hit by Kelis. Just watch the video and everything will seem OK again. @thernsimmo knows the score…
@laurenlaverne the BEST breakup song to yell along to is Kelis. Aaaargghh!!!

— Catherine Simpson (@thernsimmo) November 26, 2015
4. Time To Say Goodbye
There are times when only the powerful sound of opera will make the pain go away. Andrea Bocelli is one of the finest tenors of our day (just ask your grandparents) and his version of Time To Say Goodbye with Sarah Brightman is the perfect send-off tune to any relationship. You can catch him at The O2 arena on 1 October 2016.

5. Forget You
Somewhere at the other end of the music spectrum is this song by CeeLo Green. Let's face it, not all breakups leave us feeling miserable – and Forget You celebrates this fact. We'll leave it up to you whether you go for the clean or expletive version!

6. Single Ladies
Any woman (and no doubt a few guys) who's been through a break up in the past eight years must must MUST have turned to this girl power track from Beyoncé. It even comes with a dance routine. Just make sure your parents don't give a try, right @dgellis0907?
I have just witnessed my mum let her inner beyonce out on a dance floor when single ladies came on. I may not recover from this.

— Dan Ellis (@dgellis0907) June 17, 2016
7. End Of The Road
If your relationship has come to the end of the road (see what we did there?) then R&B heavyweights Boyz II Men are right there with you. Bonus points if you manage to perfect the harmonies.

8. You're So Vain
Carly Simon has kept schtum over who this song is about, fuelling decades of speculation. So if your ex was more bothered about their reflection than you, crank it up loud. You know you want to.

9. Nothing Compares 2 U
Back in the days before text speak, Sinead O'Connor released this warbler. It was written by Prince and has helped countless people through break ups over the past 26 (yes, 26!) years. Don a black roll-neck like O'Connor in the video to complete the look.

10. Sorry
The thought of lamenting your split to a Justin Bieber song might have seemed unlikely a few years ago, but the Canadian sensation has propelled himself to a whole new level of cool. If you're looking back on your split with remorse, then we're Sorry, but this is the song for you.