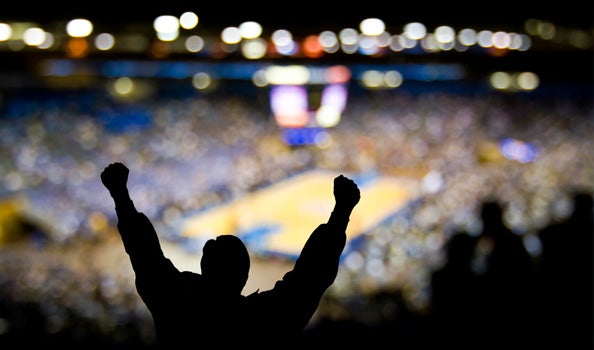 28 Oct 2015
The 10 Most Unbreakable Records In NBA History
We've been slightly obsessing over seemingly unbreakable records in The O2 office this week. And with the NBA coming to our arena in January 2016, we've delved deep into basketball's record books, and debated (okay, argued for ages) the likelihood of these impressive beauties ever being broken. Here's what we found...
Most points scored in a single game
Wilt Chamberlain: 100
One of the most famous records in any sport. Wilt The Stilt's epic one-man demolition of the New York Knicks on 2 March, 1962 in Pennsylvania laid down a marker that's yet to be seriously threatened, let alone beaten. Kobe Bryant came closest, scoring an extraordinary 81 points for the Los Angeles Lakers against the Toronto Raptors in 2006. The fact that there were no camera crews on hand to capture Chamberlain's otherworldly feat only adds to its legend.
Highest points per game average in a single season
Wilt Chamberlain: 50.4
If the single game points record shows how devastating 'The Big Dipper' could be on any given night, this one is a testament to his astounding consistency. Over an 80-game season in 1961-1962, Chamberlain averaged an astonishing 50.4 points per game, a number most contemporary players would struggle to hit once in an entire season. To put that into context, he also holds second, third and fourth place on this list with his performances in the following year and the two years prior. The closest anyone else has come to challenging him? The mighty Michael Jordan, who's 37.1 average for the Chicago Bulls in the 1986-1987 season could only secure fifth place.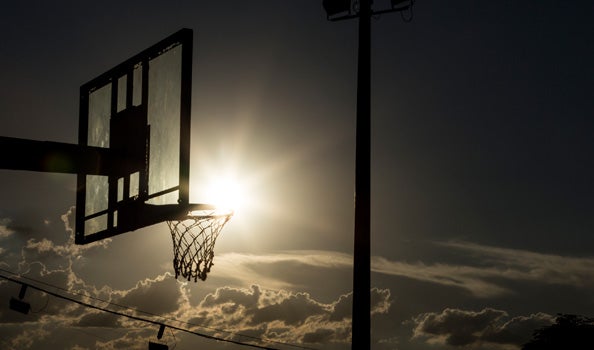 Highest career points per game average
Michael Jordan: 30.12
When it comes to career averages, Jordan actually has the edge over Chamberlain in points per game, claiming the all-time record by the slightest of margins, 30.12 to his rival's 30.07.
Most seasons as NBA top scorer
Michael Jordan: 10
The gap between Jordan and Chamberlain is larger in this category. Although both men finished as top scorer in a ridiculous seven consecutive seasons, the Chicago Bulls legend's ten total titles eclipses Chamberlain's tally by three. As @__Optimus_Prime puts it: 'Michael Jordan is the greatest basketball player ever always have and always will be the best! Nobody will ever be better then MJ #23'
Michael Jordan is the Greatest Basketball Player Ever always have and always will be the best! Nobody will ever be better then MJ #23

— Grade A (@__Optimus_Prime) August 15, 2012
Most assists in a game
Scott Skiles: 30
The Orlando Magic point guard's record-breaking performance against the Denver Nuggets on 30 December, 1990 saw him post twice as many assists as the entire opposition team combined. The closest anyone's come to beating it this millennium was Rajon Rondo in 2010 and Ramon Sessions in 2008, both of whom managed 24.
Most wins in a season
Chicago Bulls: 72
With a dream line-up of Michael Jordan, Dennis Rodman and Scottie Pippen, the 1995-1996 Chicago Bulls team swept all before them, finishing the season with an incredible 72-10 record. They almost equalled it the following season too, falling just short of the 70 game milestone with a 69-13 ledger. An honourable mention should also go to the current Golden State Warriors side, who cracked the top ten this year, finishing the 2014-2015 season with a hugely impressive 67-15 record.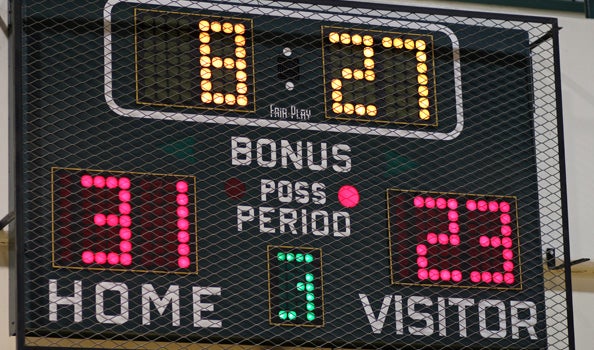 Highest percentage free throw accuracy
Jose Calderon: 98.1%
The most recent record on this list by nearly two decades - the Spanish point guard was successful with an unbelievable 151 of 154 free throws during the 2008-2009 season while playing for the Toronto Raptors, setting a near perfect marker that will surely stand unmatched for years to come.
Most NBA Championship wins
Bill Russell: 11
Russell spent his entire 13-year playing career at the Boston Celtics, winning a jaw-dropping 11 titles during a period of unrivalled dominance between 1957 and 1969. Of the nine players to have won seven titles or more, eight of them – including Russell – played together in this side. The only man to break their stranglehold on the list is Robert Horry, who won seven titles with three different sides – two with the Houston Rockets, three with the Los Angeles Lakers and two with the San Antonio Spurs.