The 7 Most Impactful Guest Vocals On Hip Hop Tracks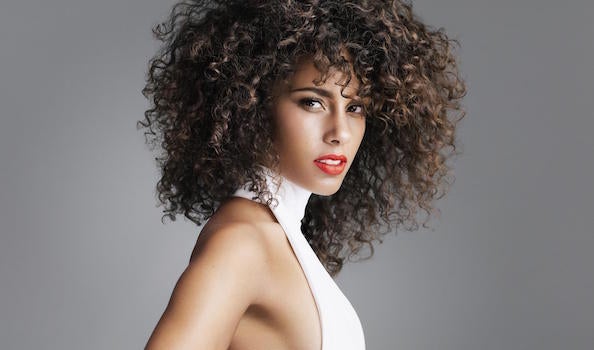 Singing along to hip hop is notoriously difficult. Unless you're a professional rapper, you always seem to end up stumbling over your words and losing the beat. The saving grace, however, is the vocal hook, the chorus. It holds the whole thing together. And what's better than when it's sung by one of the best musical artists in the world?
Here's our ode to all our favourite hip hop guest vocals over the years…
Snoop Dogg & Pharrell Williams
Pharrell's falsetto vocals have appeared on so many hip hop tracks it's hard to count them, but our favourite has to be 2009's Beautiful. As soon as you hear that 'Whoa-oh-ah-oh-ohhhh' it signals the start of summer. Plus, Pharrell's high pitched tone pairs perfectly with Snoop's awesome canine growling.
Jay-Z & Alicia Keys
Alicia Keys' chorus on Jay-Z's ode to New York, Empire State Of Mind, became so iconic that it sparked her to write her own song, based on the guest vocals. We all knew that New York was the second coolest city in the world (London takes first place, of course!) but this song, and this beautiful melody, was a pretty epic reminder.
Macklemore, Ryan Lewis & Ed Sheeran
Macklemore's powerful single Growing Up was a surprise release, delighting fans and sparking a whole new love for low-tempo hip hop. The lyrics depict the journey Macklemore went on as he approached fatherhood. Ed Sheeran's powerful chorus kicks in around the two-minute mark, adding so much emotion and passion to the already touching song. Macklemore's daughter is surely going to love this when she grows up, and as @joeprocita says, 'Growing Up (feat. Ed Sheeran) hits you right in the feels. #Macklemore.' Who's hoping that Ed makes an appearances at the upcoming Macklemore and Ryan Lewis concert at The O2? It does say "plus special guests", but we're not giving away anything!
Growing Up (feat. Ed Sheeran) hits you right in the feels. #Macklemore

— Joe Procita (@joeprocita) March 4, 2016
RUN D.M.C. & Aerosmith
Aerosmith were kinda losing their cool vibe when the RUN D.M.C. collaboration happened, but Walk This Way completely turned that around and propelled the rockers back into stardom. RUN D.M.C. taught the world that you don't need soulful warbling RnB vocals to accompany hip hop. Sometimes you can just rock out with a few cheeky guitar solos, and that's perfectly okay.
Eminem & Dido
Stan may just be Eminem's greatest song ever – an epistolary saga from a fictional fan to the star himself, getting more and more out of hand, until it spirals wildly out of control. What makes it even more exceptional, though, is the sample from the first verse of Dido's gentle pop song Thank You, which has become as well-known as the hard-hitting lyrics and ingenious plot twist at the end of the song…
Kanye West & Jamie Foxx
He may only feature in the first 30 seconds of the song, but Jamie Foxx's interpretative take on Ray Charles' I Got A Woman is what makes Kanye West's first big international hit single, Gold Digger, so catchy. It's not only the switch-around lyrics, it's also the huge amount of soul that goes into the delivery. Plus, it's pretty cool having a Hollywood star appearing as a guest vocalist on one of your most successful singles…
Drake & The Weeknd
Drake and The Weeknd's collaboration with Crew Love signals the change in hip hop over the last few years. Before it was all about being hard, having loads of money and girls, and generally being a bit of a playa. However, both the above artists have challenged those clichés, with Drake becoming famous for his emotional lyrics and themes of loyalty and fidelity, while The Weeknd is renowned for overtly talking about drug addiction and the struggles that come with it. Along with Frank Ocean, this duo might just be the change hip hop needs to remain fresh and relevant…
7 Apr 2016
Join the club
Sign up to our newsletter and jump to the front of the queue.
Get access to exclusive updates and a heads-up on tickets.