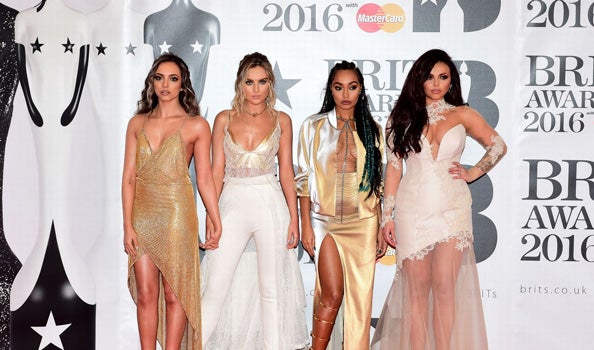 27 Jan 2017
The BRITs 2017 Are Coming! [3 mins]
It's the highlight of the British Music Industry's Calendar and you know why – the BRIT Awards never fails to deliver incredible performances, emotional acceptance speeches, and those showbiz moments that EVERYONE will be talking about for years to come. Can anything top Madonna's cape pull/topple from 2016? Anything can happen. Wednesday 22 February is the date and you can be there. Visit here for tickets.
So who's up for an award? Who's performing? And what do we think may kick off?! Take a look below and tell us who you're looking forward to seeing the most on the night. The excitement has reached fever-pitch!
Little Mix vs Zayn
Come on, we're all thinking it – Perrie Edwards of Little Mix, wrote 'Shout Out To My Ex' about Zayn, and guess what? They're only up against each other, twice! Both Little Mix and Zayn are nominated for Best British Single and Best British Artist Video. Ouch. It's one thing to write a song about your ex but this a whole other level. We can't wait to see how this plays out…
Missing Legends
David Bowie, the Starman himself will be massively missed and in everyone's thoughts this BRITs. He is nominated for Best British Male Solo Artist and MasterCard British Album of the Year along with Craig David who will be joining us again in the tent this March. The wonderful Leonard Cohen leaves a huge hole in the world of music and is remembered here with a nomination for Best International Male Solo Artist.
Sibling Rivalry?
We all know how close Solange and Beyoncé are, especially when it comes to family, so we doubt the sisters will mind both being nominated for Best International Female Solo Artist. In fact we bet they're already preparing a victory dance for whoever wins – Who Run The World?
GIRLS.
Robbie Returns!
Who doesn't love Robbie Williams? Robbie has performed in the tent many times both solo and with National Pop Treasures, Take That, but the 2017 BRITs sees him returning with a new album at a new period is his life as a family man. While the wild days are long gone off stage, we know he'll be electrifying on the night!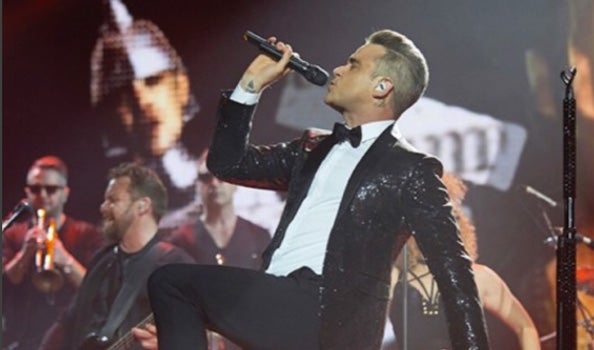 Battle of The Funk!
We just can't deal. Not ONLY are Drake, The Weeknd, and Bruno Mars all playing at The O2 in 2017 – they are ALL up for Best International Male Solo Artist! How is that fair? Who do we choose? How can we when they are ALL amazing! It's too much. What would you do? Tell us please, so we can feel better.