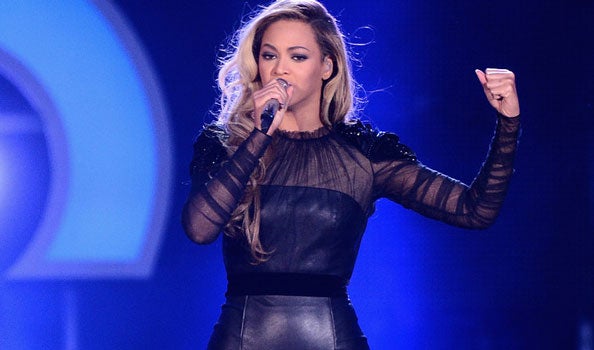 20 Feb 2017
The Coolest Mothers in Music
We know no one's cooler than your mum, but as this Mother's Day approaches we chose 10 musical Mums who rock on stage and slay it on the school run too.
Jennifer Lopez
Juggling Twins, doing the odd world tour and looking fiercer than ever - Jennifer Lopez does it like no other.
Gwen Stefani
Red lipstick never off, washboard abs on show, and her boys with her wherever she goes – No Doubt we all love Gwen.
Beyoncé
Blue Ivy is as much an icon as her mother and it's no wonder really – Who Run the World? Mummy!
Adele
Dinner times at Adele's must be amazing – imagine your Mum singing so you eat your greens?
Alicia Keys
Alicia's sons Egypt even got to sing (ish, he was only a baby) on her, Girl on Fire album - pretty cool.
Madonna
The original rule breaker Madonna is apparently a strict mum herself but Lourdes seems to have a little rebel in her just like her Mamma.
Celine Dion
Oh Celine, we imagine your moments with children are just as beautiful your ballads. (Reaches for tissue).