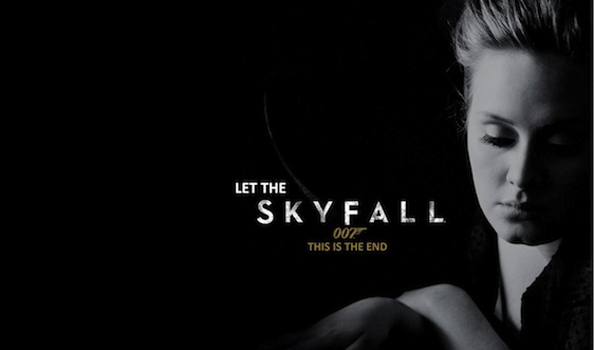 27 Mar 2017
The Movie OR The Song – Which was Better? [2 mins]
Sometimes the soundtrack is as amazing as the movie itself – Pulp Fiction anyone?! But what was better? Can we choose? Let's look at these iconic movies and songs and try!
Artist: Ellie Goulding - Love me like you Do
Film: Fifty Shades of Grey
Verdict: Whether you love OR hate the EL James franchise, the one thing we can all agree on is Ellie's amazing song – so we're saying song, 100%.
Artist: Adam Levine from Maroon 5 - Lost Stars
Film: Begin Again
Verdict: Not only did Adam Levine write this song for the film – he was in it too! Playing opposite Keira Knightley as a super cool singer, so not that hard. Song and Adam both equally on fire.
Artist: Adele - Skyfall
Film: Skyfall
Verdict: Everyone's favourite Adele delivered a blistering vocal as she sang the theme song to the 23rd James Bond movie. Mesmerising and strong, Adele is the ultimate Bond Girl in our eyes – song wins!
Artist: Eminem: Lose Yourself
Film: 8 Mile
Verdict: Eminem wrote this song on the set of 8 Mile – a fictional movie inspired by some of his real-life experiences and went on to win an Oscar and two Grammys. He was also incredible in the film as well so we give Marshall Mathers a win for both. Peace.
Artist: Stevie Wonder: I Just Called to Say I love you
Film: The Woman in Red
Verdict: Maybe one of the most iconic songs of the '80s, Stevie's classic won him an Oscar and a Golden Globe - the movie, not 'so' much…. song slay!
Artist: Kanye West & Jay Z: No Church in The Wild
Film: The Great Gatsby
Verdict: Baz Luhrmann brought the famous book to screen and made everyone's jaw drop with the infamous 1920s party scenes and of course Leonardo DiCaprio was a dream. So even though we adore Kanye and Jay – film for us.