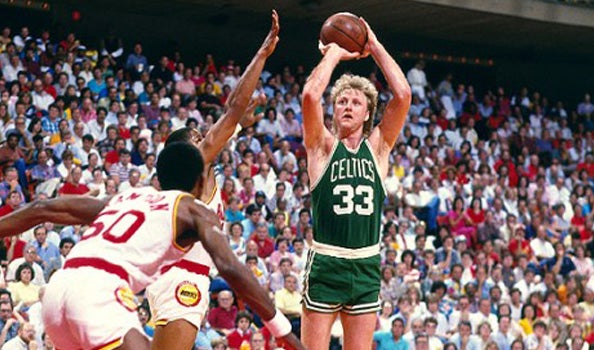 30 Oct 2015
The NBA Stars Who Raised The Bar
With the NBA Global Games London 2016 stopping by The O2 early next year, we couldn't help digging into the history books, looking back at the ultimate players who shook the court.
From Larry Bird to Michael Jordan, LeBron James to Shaq; these are the NBA stars who redefined the game forever.
Wilt Chamberlain
A player so dominant they had to change the rules to make it fair for everyone else. In his heyday in the early '60s, Wilt 'The Stilt' was simply unplayable, setting a host of mind-boggling NBA records, many of which stand to this day. Highlights include his points per game average of 50.4 during the 1962 season and his legendary 100-point game against the Philadelphia Warriors that same year.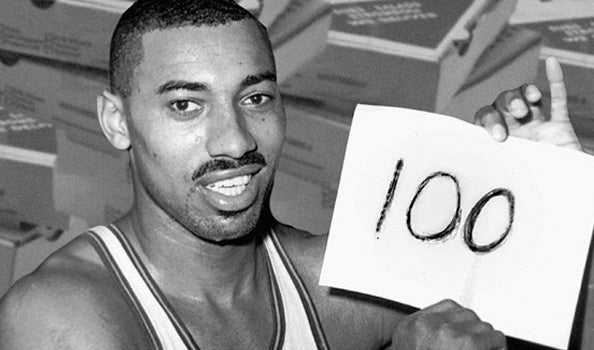 Shaquille O'Neal
A force to reckoned with on the court, Shaq dominated defenders with brute strength and sheer athleticism en route to winning three consecutive NBA Championships with the Los Angeles Lakers between 2000 and 2002, plus a fourth with Miami Heat in 2006. A sole regular season MVP title in 2000 really doesn't do his career justice.
LeBron James
The only active NBA player to make it onto this list. At just 30 years of age, James is already considered one of the greatest of all time. Possessing a potent physical combination of speed, strength, agility and endurance, the small forward from Ohio is an incredibly versatile player who's likely to add to his current haul of two NBA Championships – with the Miami Heat in 2012 and 2013 – and four regular season MVP awards in the next few years.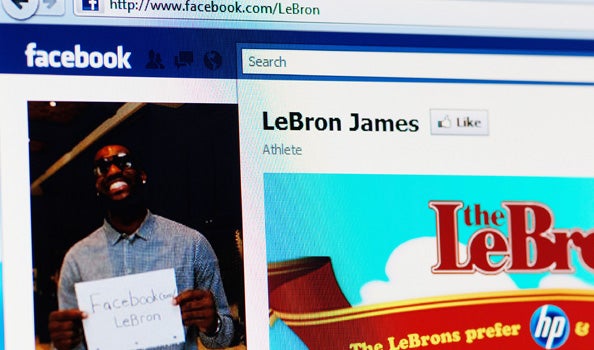 Bill Russell
One of the greatest defenders of all time and a consummate team player, Russell's record of 11 NBA Championships – all with the Boston Celtics in the late '50s and '60s – is unlikely to ever be bettered.
Larry Bird
With his lethal jump shot, slick passing and fierce competitiveness, Bird was a driving force behind the Boston Celtics' NBA Championship-winning sides of 1981, 1984 and 1986, despite not being the most gifted natural athlete. His three regular season MVP awards and two finals MVPs more than justify the nickname 'Larry Legend'.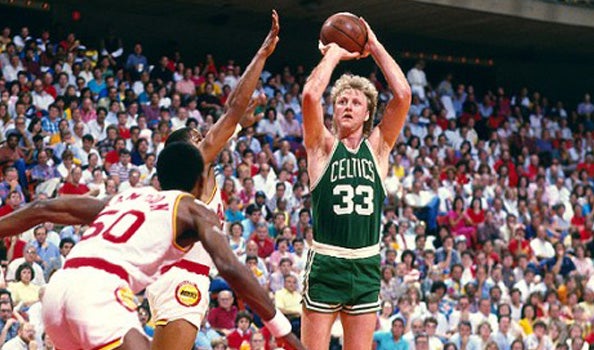 Kareem Abdul-Jabbar
The all-time leading scorer in NBA history – with a jaw-dropping 38,387 points, many courtesy of his legendary sky hook – Abdul-Jabbar was a model of consistency throughout his glittering 20-year career, during which he led the Lakers to six NBA titles and bagged six regular season MVP awards.
Magic Johnson
The 6'9" point guard made an impressive nine NBA Finals appearances during his 13-year career, winning five of them as part of the legendary Showtime Lakers line-up alongside Abdul-Jabbar. He could have added to his tally too, had health issues not cut his career short. A player whose on-court vision was simply phenomenal.
Michael Jordan
The greatest, full stop. Already a fully-fledged phenomenon by the end of the '80s – he famously captured the NBA scoring title, Defensive Player of the Year AND regular season MVP awards in the same season in 1988 – Jordan's 6-0 record in NBA Finals with the Chicago Bulls in the '90s cemented his legacy as the finest player to ever grace the court. The fact that three of those titles came after a self-imposed (and frankly, crazy) 18-month hiatus from the game during his athletic peak – in which he tried his hand at professional baseball – only adds to his mythical status, which is still held, even after all these years.
What do you think, @DEUCEYBROOKS10? 'Michael Jordan will always be the best player to ever play the game'
Yep. Exactly how we feel.
Michael Jordan will always be the best player to ever play the game

— DESHONE BROOKS (@DEUCEYBROOKS10) November 2, 2015