The O2: Our Official 2015 Round Up
The O2: Our Official 2015 Round Up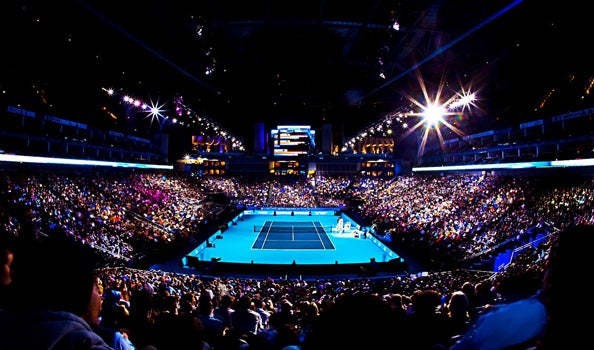 2015 was a massive year at The O2, with an awful lot of truly incredible moments. Our events ranged from classical to cultural to comic, and with our multiple spaces, dozens of restaurants and bars and beautiful surroundings, we're proud to have played a part in creating so many special memories for our guests.
As 2016 got off to a banging start with Jason Derulo and The Libertines, we couldn't help looking back at some of our finest moments of 2015…
Music
Wow – we really played host to some awesome musicians last year and, as is our policy, diversity really was the name of the game. From pop princesses like Ariana Grande and Nicki Minaj to total classics like Fleetwood Mac and Santana – there was something for everyone and we loved every second of it. Of course, something that definitely stood out was the phenomenal One Direction concert in September. We're not sure we've ever been so close to the whole arena exploding just from the sheer force of the screams.
Comedy
They say laughter is what truly brings people together and, honestly, if you could bottle the atmosphere at some of our comedy gigs we reckon it'd be the source to everlasting happiness. There's nothing like watching a comedian warm up an audience, from that first giggle to the shrieking hysteria towards the end of the show. We were honoured to welcome some incredible talents this year, including Michael McIntyre – whose observations on daily life were as spot on, as always – and Kevin Hart, fast-talking and hysterically funny. Somewhat unexpectedly, though, one of our funniest shows had to be Clarkson, Hammond and May Live. Their tongue-in-cheek banter was so infectious it had everyone chuckling, groaning and distracted from the topic at hand (cars, of course). @R1CH_H4LL definitely felt those vibes:
Clarkson Hammond May Live at the weekend, best show i've seen and the funniest pic.twitter.com/YDren20yDS

— Rich Hall (@R1CH_H4LL) November 30, 2015
Sport
You'd think that, with all the music and comedy going on, we'd have no room for anything else – but as we have the facilities to make an epic sports venue, we really do try and use it as much as possible, and boy, have we had some battles this year. It kicked off with utter drama straight away, with the Milwaukee Bucks winning their NBA season game against the New York Knicks after a nail-biting showdown, and ended with Djokovic landing a devastating win against Andy Murray at the Barclays ATP World Finals in November, with plenty of boxing matches, WWE and Darts in between. Honestly, 2016 looks like it'll be even bigger and better, so prepare for the kind of tension only live sport can bring.
Culture
At the end of the day, we want to improve people's lives and make sure they're getting the most out of their leisure time, which sometimes means exploring new things and expanding your horizons. We've put on loads of events that help people learn about different cultures and ideas in the hope that we can inspire or change perspectives. One of our favourites has to be the four-hour extravaganza Bollywood Showdown – with incredible performances from Atif Aslam and Bolly Flex to ignite a love for all things Bollywood. It was truly mesmerising! Of course, our biggest honour was inviting The Dalai Lama to discuss his unique perspective on the world, and share some philosophical worldly wisdom. Plus, we managed to surprise him with a little Bake Off birthday cake, too!
Happily sang along with the crowd birthday wishes to HH @DalaiLama at the O2 talk today. #bakeoff @iancpix had a lovely cake baked for HH 🙏🏼

— Karma Choden (@thekarmachoden) September 19, 2015
Venue
Finally, we were delighted to see The O2 become a true entertainment complex – with everything you could ever need to have a great night out. Our restaurants were full, our bars were buzzing – we even had people scaling our roof! One of our most exciting changes in 2015 was the opening of NY-LON bar, in collaboration with Virgin Atlantic and Delta, serving delicious cocktails, and providing a VIP atmosphere to our guests while they wait for their show to begin. It's already proving to be quite a success – and we've noticed it's a great date location, too!
23 Mar 2016
Join the club
Sign up to our newsletter and jump to the front of the queue.
Get access to exclusive updates and a heads-up on tickets.