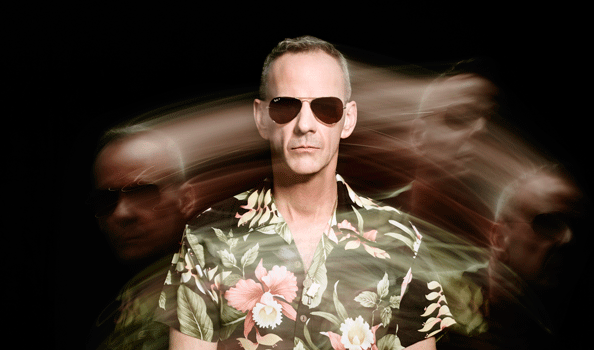 14 June 2016
What's The One Thing That Makes An Amazing Gig Even Better?
If you're a regular gig goer, you might have noticed that live music's a bit flashier than it used to be. Festival performances are getting more theatrical and high-tech, with lightshows, pyrotechnics and special effects taking the experience to the next level. Last year, a 50-foot DJ booth in the shape of a giant, metallic alien spider debuted at Glastonbury, shooting fire and lasers wherever it pleased. Boomtown Fair 2015 introduced the seriously mind-blowing Bang Hai Palace stage, nine storeys high and looking like the glow-in-the-dark, sci-fi circus of your dreams. It all points to a rising trend in high-production, tech-led concerts and we can't get enough of it. But let's not forget the pioneer acts who've been putting on exciting shows like this for decades.
Fatboy Slim: Party 'til the break of dawn
Think watching a DJ let loose on his decks sounds visually low-key? You obviously haven't witnessed this guy live. As he heads to The O2 this December, expect the vibe of a full-on rave with 3D lighting, lasers keeping the beat and giant LED animations telling the stories behind the tunes while you dance like a maniac. If you don't need to lie down after a Norman Cook gig, you're doing it wrong.
Pete Tong: Club classics meets classical
The legendary British DJ always puts on an awesome, glitzy show with pulsating lights and lasers twinkling in time to Ibiza hits. So imagine the result last summer when he teamed up with the Heritage Orchestra, famed for its totally unique multisensory performances, to present Radio 1's Ibiza Prom. Actually you don't need to imagine, since they're joining forces again this year.
Jean Michel Jarre: Pushing the boundaries
French composer Jean Michel Jarre is the poster child for immense, atmospheric musical events. Past highlights include World War II searchlights illuminating the sky, 50-meter projections on nearby buildings, and his incredible trademark 'laser harp', a single laser split into multiple beams and played like a musical instrument by blocking light with his hand. Beat that.