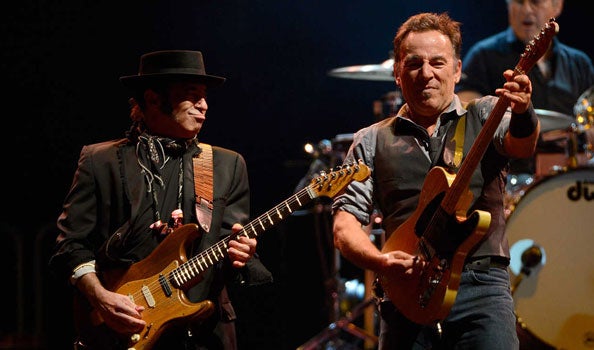 4 Aug 2016
The Seven Longest Gigs From Musicians That Just Wouldn't Quit
If you've ever looked at your watch at the end of a show and thought, 'err, is that it?', let us introduce you to the masters of the everlasting gig. These guys like to give crowds their money's worth, and some even made history with record-breaking sets so long you'll probably be pretty glad you weren't there. Think your throat's a bit sore after an hour of karaoke? Imagine how this lot felt when they got home.
Dj Obi: 240 hours
No, we're not kidding. Just last month, DJ Obi broke the Guinness World Record for longest marathon club DJ set when he spun the decks in Lagos for TEN days straight! He had regular medical checks and massages to keep him going, plus 'disco naps' where he'd close his eyes for five seconds at a time. Unsurprisingly, poor Obi suffered from hallucinations during the set, thinking he was upstairs (there was no upstairs), and kept telling the crowd to go back down to the ground floor. In order to qualify, there had to be somebody dancing at all times, so we hope the audience got massages and disco naps, too.

Bruce Springsteen: 4 hours 6 minutes
The Boss was born to run over time, and in 2012 he beat his own record by playing 33 songs in four hours in Helsinki. A few weeks beforehand in Hyde Park, he'd gone way past his gig's scheduled end time of 10:30pm with a three-hour show, and was singing away happily with Sir Paul McCartney when the organisers pulled the plug on their mics right before the end. Guitarist Steven Van Zandt was not happy, tweeting 'When did England become a police state?' Sorry, Steven – but rules is rules!

Pixies: 33 songs
Nobody's quite sure exactly how long this Santiago set lasted, but it was probably around four hours (if Bruce's set above is anything to go by), making it Pixies' longest gig ever. The 2010 show fell on the day 33 Chilean miners – who'd been trapped underground for two months – were finally rescued, so the band dedicated their gig to them and played one song for each miner. Very cool, and we bet there wasn't a dry eye in the house.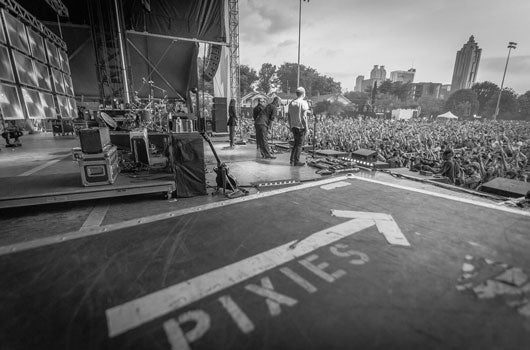 Chilly Gonzales: 27 hours 3 minutes
Canadian Chilly reckons music is 'part art and part athleticism', so he went for the world record for longest solo concert in 2009. He sat down at the piano in Paris on Saturday night and played through 'til 3am Monday, racking up 300 songs including Britney Spears and Bee Gees. That didn't stop him shaving, changing into his pyjamas and eating a bowl of cereal, though, which he did one-handed while he played. That's dedication.
John Cage: 15 years and counting
In 1987, American composer Cage wrote 'As SLow aS Possible', an organ piece intended to be played – you guessed it – really, really slowly. Folk at St Burchardi church in Germany took up the challenge, and the performance is expected to last 639 years, with key changes taking place every couple of years (thanks to tiny sandbags on the strings rigged to hold notes as long as necessary). Beat that, Chilly.

Grateful Dead: 5 hours
The US rock band gave the longest show of their 1973 tour at Bickershaw Festival in Wigan. The epic set, which convinced a young Elvis Costello – watching from the muddy field – to start his own band, included a 31-minute rendition of their track The Other One.

The Cure: 4 hours 16 minutes
This 2013 show, celebrating lead singer Robert Smith's 54th birthday, crammed in 50 songs and four encores – probably just enough to take the crowd's mind off the 5.9-magnitute earthquake that had shaken the Mexico City stadium minutes before they started. We're sure the crowd appreciated the band's third song of the night, 'The End of the World', then.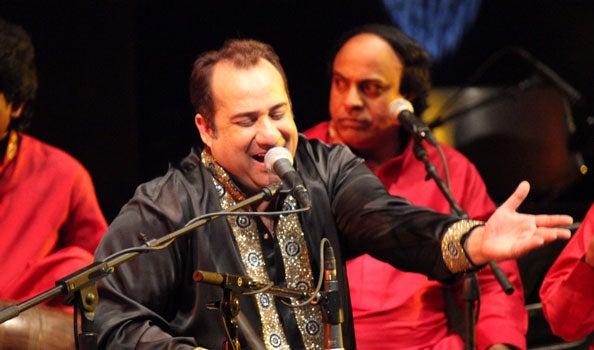 If you fancy seeing a luxuriously long gig of your own, snap up a ticket for Qawwali singer Ustad Rahat Fateh Ali Khan at The O2 this August. Not only is he famed for his super long sets, but the show comes complete with a day of entertainment so you can really make the most of your visit. There's delicious Asian street food, plus a free live performance by BBC Asian Network's Panjabi Hit Squad in the piazza. And don't worry, it won't last 240 hours or even 27, so you'll make the last tube home.