26 Oct 2015
Smoothest Singers Of All Time
Who was the biggest hit with the ladies?
There's no denying it, we all enjoy a ballad or five from time to time, and we all have a particular singer who we know will deliver the goods. Whether you're a Sinatra fan, or prefer the modern day crooners such as Sam Smith – here are our picks of the smoothest singers of all time.
Tom Jones
The man wrote a song called Sexbomb, do you really need more evidence of why he's the ultimate ladies man? Now 75, Jones is still something of a silver fox and still has the deep and powerful, yet soulful tone that won our hearts. @LucyGraham3 agrees, tweeting: 'My love for Tom Jones will never die such a sexy man.' If someone throws their pants on stage during his upcoming concert at The O2 – we know who it is!
My love for Tom Jones will never die 😍 such a sexy man

— Lucy Graham (@LucyGraham3) January 10, 2015
Frank Sinatra
Frank Sinatra wasn't just a singer; he was a stalwart of the music industry and a piece of history. His fusion of blues and soulful pop warmed the hearts of women and men across the world and influenced so many of today's musicians. Everything about Sinatra was smooth and slick, his brass band added drama to his charming words and his suave personality melted hearts quicker than butter.
Sam Cooke
Perhaps one of the very first crooners, alongside Sinatra, Sam Cooke stole thousands of hearts in the '50s and '60s. His emotional anthems had a Motown funk twist that paired perfectly with his buttery vocals. His love notes, accompanied by twanging guitars and big brass instruments, were hugely popular at local discos, and yes, your grandparents probably had their first snog to one of his songs. Enjoy picturing that.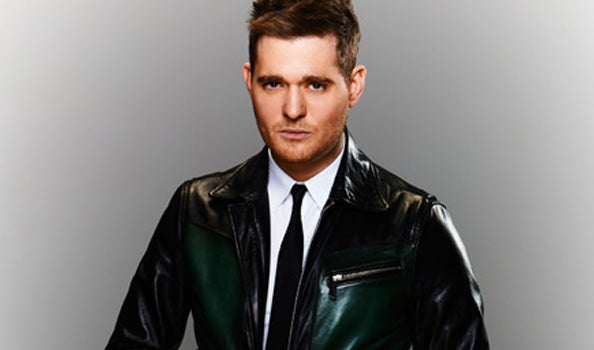 Michael Bublé
Where would we be without Bublé? With his upbeat pop melodies adding a modern twist to the traditional love song, Bublé has managed to swoon the hearts of the entire globe, even if it was announced recently that he's about to become a father for the second time with stunning Argentinian wife, Luisana Lopilato. His back catalogue flaunts everything from soppy Christmas poems to sparkling, big band anthems, whilst still retaining that ladies man charm. But remember girls, Bublé is for life, not just for Christmas.
Barry White
This larger than life character is possibly why so many children were conceived in the seventies. His deep, soulful voice was the anchor to many a love song throughout the decade and is a major influence on so many pop and soul artists of the modern generation. You only need to look at the titles of his songs to see why he was such a hit with the ladies, with You're The First, The Last, My Everything and Can't Get Enough Of Your Love, Babe being firm favourites with women across the world.
Sam Smith
A modern day darling, Sam Smith broke onto the scene last year with the release of debut single, Money On My Mind, and the emotional ballad, Stay With Me. His silky smooth voice has stunned people across the world, and his raw and passionate songwriting has made him a sure-fire hit with female and male music lovers alike. Not only that, but his frank, open attitude about his sexuality has garnered high praise from the industry and adoration by the gay community.
Robbie Williams
Whether he's in Take That or singing solo, Robbie Williams and his delectable dimples have had an incredible career, in part due to debut power ballad, Angels. (That song is 18 years old, you know, how does that make you feel?) Although he's released poppier, more laddish tracks in the past, it's the likes of She's The One and his duet with Nicole Kidman for Somethin' Stupid that got hearts all up in a fluster.
George Michael
The man wrote the Christmas song that broke a thousand hearts and Last Christmas is still, to this day, one of the most successful Christmas singles ever. He took the dangerous step into a solo career after the demise of '80s pop group, Wham, but continued to deliver infectious, funk-inspired anthems for decades – including the flush-inducing I Want Your Sex. Not only was he a massive hit with the ladies, he also became the poster boy for gay icons – and is still a cultural stalwart of the LGBT scene today.
Seal
A Kiss From A Rose was quite possibly the ultimate ballad of the '90s; slow dances at school discos would not have been the same without it, and we all know it's a karaoke classic (hitting that 'BABYYY!' is one of the most satisfying things of all time). Seal's husky tone had a direct line to a woman's emotions and we feel a little sorry for all the men that had to put up with hearing that one song over and over and over again.
Luther Vandross
Luther Vandross penned one of, if not THE best disco anthem to have ever existed. He was the king of funk in the '80s and '90s, yet still had a knack for sensitive ballads. With the silkiest of voices and the dance moves to match, it's no surprise really that he became a massive success with women across the world.