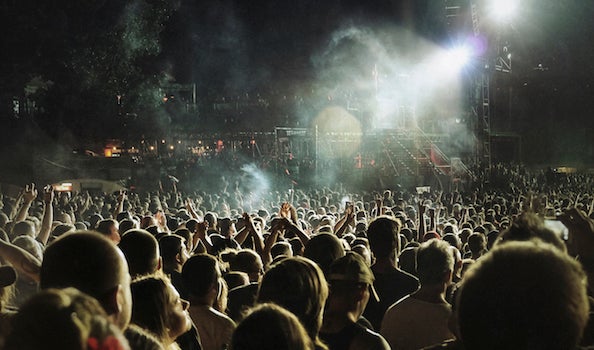 21 Sep 2015
The 15 Most Inspirational One Direction Tweets Of All Time
With nearly 25 million Twitter followers and an army of Directioners behind them, One Direction are a serious social media force to be reckoned with. They use their online power in the most beautiful way, though, with the boys pumping out inspirational messages like a shoe factory pumps out, err, shoes. As @denise1o1 says: 'One Direction has been my light in the darkness,my inspiration,my hope on hopeless days...i owe them so much #5YearsOfOneDirection.'
One Direction has been my light in the darkness,my inspiration,my hope on hopeless days...i owe them so much #5YearsOfOneDirection

— D ♡ N (@denise1o1) July 23, 2015
So, for your convenience, we've rounded up the top 15 tweets from the One Direction lads. Enjoy!
Number One
'To you who support us, in any way, thank you. We Wouldn't be here without you. You did this and we thank you for having us. All the love.' – Harry
Number Two
'You have been by far the most incredible fanbase and nothing you do goes unnoticed . We are so lucky to have you guys ! Thanks so much :)' – Louis
Number Three
'Hopefully we stand the test of time an get it right in the end I don't take this for granted and im extremely grateful to be here doing this.' – Liam
Number Four
'Sat thinking about everything and I'm so incredibly overwhelmed by our success. We really can't thank you enough !' – Louis
Number Five
'Dreams do come true, believe always. I dreamt every night of becoming a singer.' – Niall
Number Six
'There are things in life that really matter, there are a lot of things that don't. Think it's time to draw a line and leave the rest unknown.' – Liam
Number Seven
'You guys are just so powerful and you don't even know it,what you do for us on a daily basis is mind blowing, thank you thank you thank you.' – Niall
Number Eight
'Swallow your fears, wipe off your tears, let go of your darkest years. Chin up. Smile. Walk away.' - Harry
Number Nine
'I hope you all look back on the last 4 years and are proud for what YOU have achieved ! We're in this together ! Loaaaaaads of love !!!!!!!' – Louis
Number Ten
'Thank you so much to everyone who bought the album, you're incredible. And we are nothing without you, I am very very happy today .x.' – Harry
Number Eleven
'Everybody, anybody, who has ever even listened to a song. Thank you. Tonight feels amazing. What a great way to end a tour.' – Harry
Number Twelve
'Can't believe how well the album is doing I don't think I've ever been so proud of something in my life thank you everyone.' – Liam
Number Thirteen
'Been a crazy couple of days but know that we are going to work harder than ever to deliver the best album we've ever made for you guys !' – Louis
Number Fourteen
'Every single day we are thankful for the platform that you incredible people gave us . What an amazing 5 years it's been !!' – Louis
Number Fifteen
'I'm just here to make people smile I kinda consider it my job role.' – Liam
AWWWWWWW!