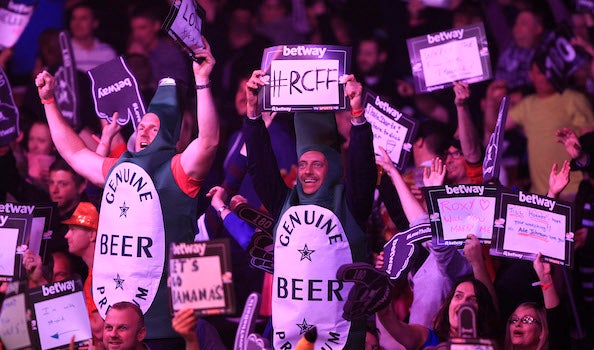 18 Nov 2015
The 15 Most Ludicrous Costumes Worn At The Darts
With the Legends Of Darts Masters set to hit The O2 in January, we take a look at some of the best costumes you can expect to see in the audience. @SouthportFanApp tweeted: 'Love seeing people in fancy dress for the darts!' and we couldn't agree more. Let's start with number 15...
@SouthportFanApp Love seeing people in fancy dress for the darts!

— Bullseye (@BullseyeTVshow) February 19, 2015
15 Hawaiian shirt crew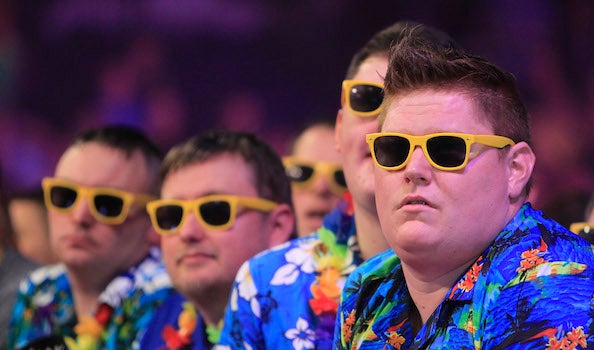 Matching outfits are always a winner, even if they're as simple as a comedy shirt and shades combo.
14 Jockey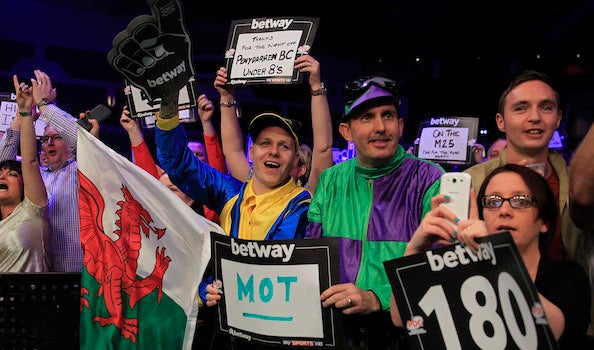 This guy's having a great time channeling his inner-Frankie Dettori. We've no idea who Chris is, though.
13 Batman and Mr. Incredible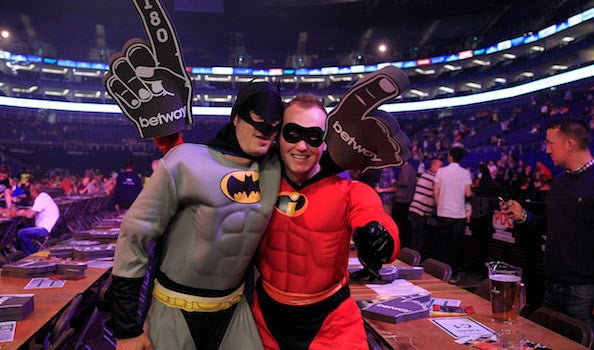 This unlikely superhero team-up gets a big (foam) thumbs up in our book.
12 Where's Wally?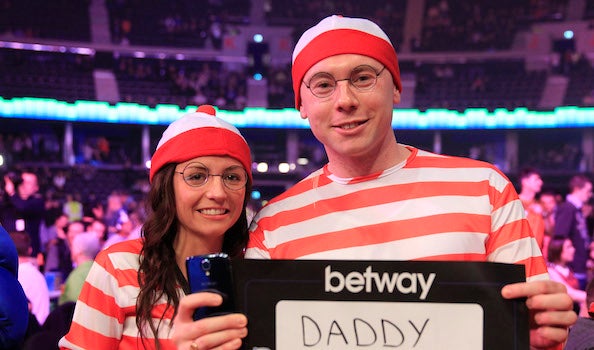 Simple but effective, although surely two Wallys side by side are a lot easier to spot?
11 Iron Man
Another aspiring superhero who gets bonus points for having to take his helmet off every time he fancies a drink.
10 Nuns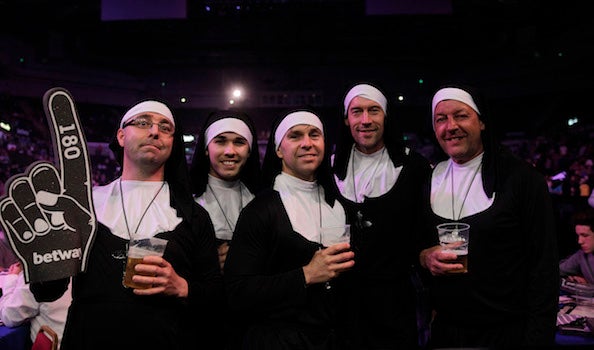 A bunch of blokes dressed up as ladies of the cloth equals a bona fide fancy dress classic.
9 Teletubby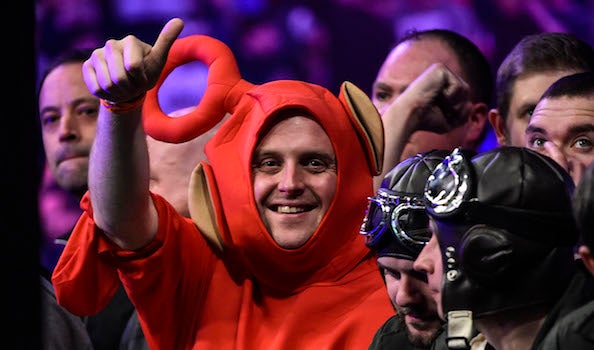 This guy's still partying like it's 1999 and for that, we applaud him.
8 The Mask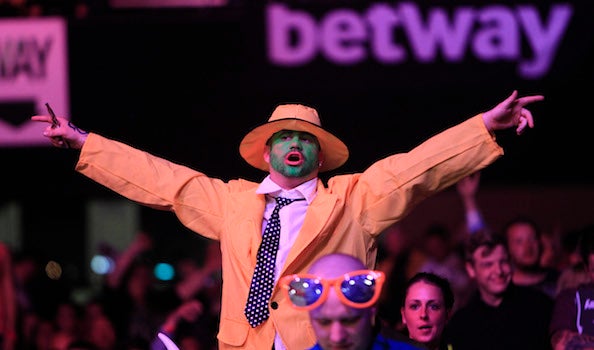 Speaking of the '90s, this Jim Carrey fan looks smokin' as The Mask, although his (clearly) inebriated state hasn't done his makeup any favours. As @24Chadi tweeted: 'fancy dress + beer = darts chaos.' Too true, sir.
7 Red Indians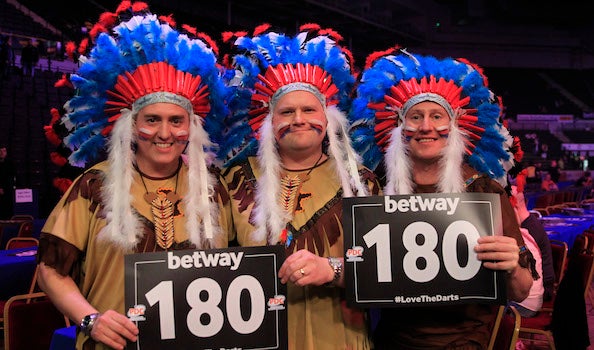 Another fancy dress staple, although they'd better hope there are no cowboys around…
6 Superman & Wonder Woman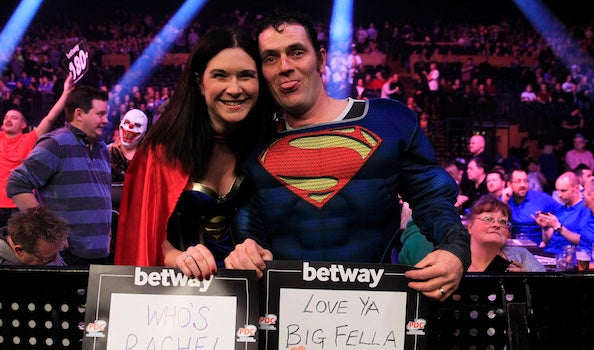 This Man of Steel is the highest ranked superhero on our list. The reason? The expert eye for detail evidenced by that single curl.
5 The Mexican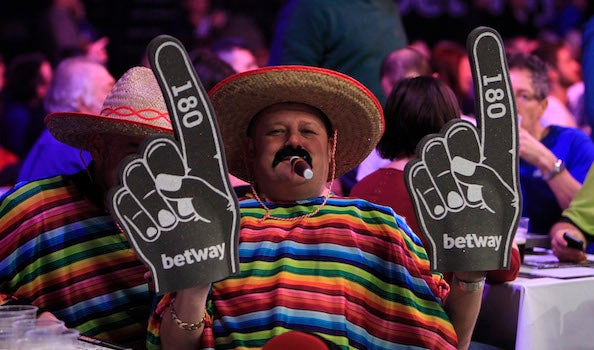 Because the fake 'tache and cigar combo genuinely really suits him.
4 Big Bird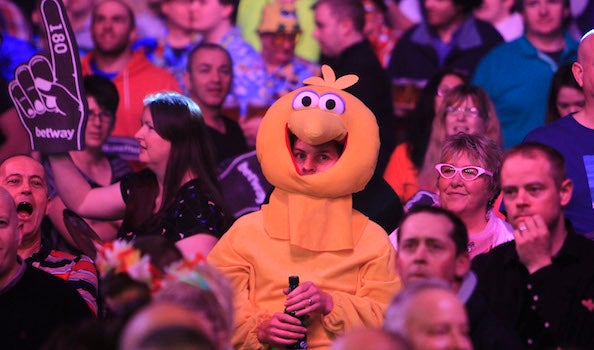 This guy must be roasting (no pun intended) inside that costume, and as such deserves a special commendation, although we're not sure a tipsy, beer-swigging Big Bird sends out the right message to the kids…
3 Oompa Loompas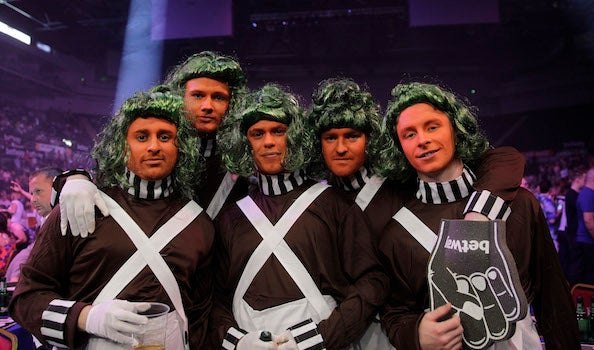 Yes it's been done a thousand times before, but these guys are absolutely nailing it (apart from the guy at the back who's just too tall).
2 Ali G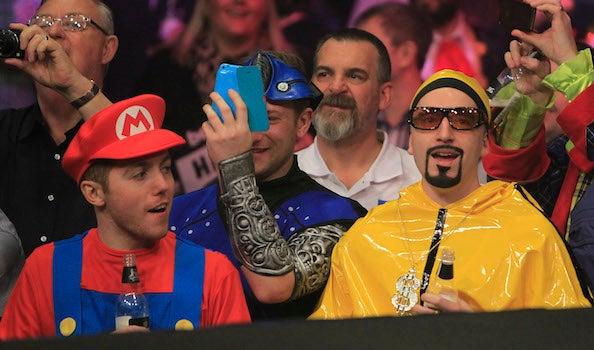 Sorry Mario, second place on this list (and some serious respect) goes to this uncannily lifelike Ali G. He looks so real, even Sub Zero's trying to grab a cheeky selfie.
1 Beer bottles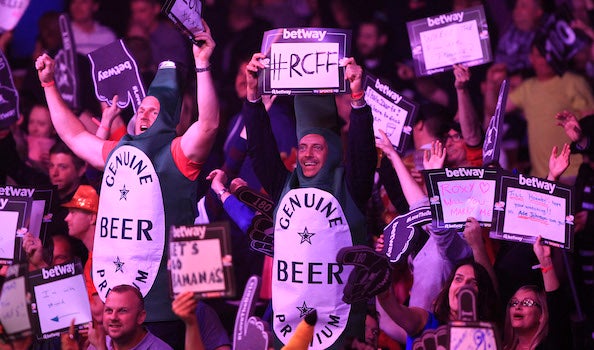 Nothing is more in keeping with the spirit of the darts than beer, which is why first place goes to these man-sized bottle men (although sneaking off to the loo is going to be a serious palaver).