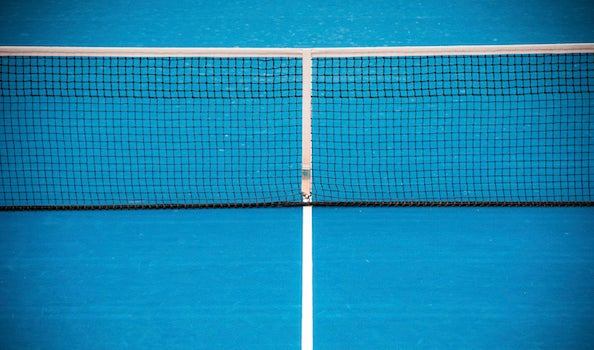 18 Nov 2015
The Top 5 Massively One-sided Tennis Rivalries
Pete Sampras vs. Andre Agassi
The biggest rivalry in the history of American tennis, and one that dates back to their days in the junior ranks. Both men were world number ones and serial Grand Slam champions in the '90s, and on paper their 20-14 record (in favour of Sampras) seems relatively well-matched. But the Grand Slam head-to-head results tell a different story, with Sampras holding a 4-1 advantage in tournament finals, including a trio of US Open conquests. Even some infamous aerodynamic manscaping couldn't help Agassi overcome his (equally hairy) rival.
Serena Williams vs. Maria Sharapova
When a fresh-faced 17-year-old Sharapova shocked the world by beating Williams at the 2004 Wimbledon final, it seemed to signal a changing of the guard in Women's tennis. But sadly for the Russian, it proved to be a false (red) dawn.
In the following decade, Sharapova has dropped 17 consecutive matches to the all-conquering Williams – despite winning five Grand Slam titles and being ranked world number one as recently as 2012. The American's brutal 6-2 6-4 demolition job at this year's Wimbledon just underlined how one-sided their 'rivalry' really is.
Roger Federer vs. Andy Roddick
The definition of one-sided. Although both were Grand Slam champions and world number ones in the early noughties, Roddick simply couldn't beat Federer when it mattered, losing all eight of their major tournament encounters, including the 2006 US Open final and three Wimbledon finals. The last of these in 2009 was hailed as one of the greatest matches of all time, culminating in a mind-boggling 30 game fifth set, which Roddick eventually lost 16-14, having been within touching distance of finally besting his nemesis.
Andy Murray vs. Novak Djokovic
Murray might have won two of their five Grand Slam final meetings – the 2012 US Open and his career-defining Wimbledon triumph in 2013 – but in recent years he went on a disastrous streak against the Serb, losing eight straight, including this year's Australian Open final and the 2015 BNP Paribas Open semi, which prompted @hadashocker to tweet, 'That drubbin murrays just taken off djokovic there was almost on a par with the one federer dished out to him at the O2. #hammered.'
That drubbin murrays just taken off djokovic there was almost on a par with the one federer dished out to him at the O2. #hammered

— FullTimeHacker (@hadashocker) March 21, 2015
Thankfully for British fans, the 28-year-old Scot finally managed to stop the rot with his victory over Djokovic at the Rogers Cup final last month, a result he'll be hoping to build on at this year's Barclay's ATP World Tour finals at The O2.
Rafael Nadal vs. David Ferrer
They're undoubtedly the best Spanish players of their generation, but when it comes to their head-to-head record – not to mention Grand Slam title hauls – Nadal is in a league of his own. The 14-time major champion has won 23 of their 29 ATP Tour meetings, including Ferrer's only Grand Slam final appearance at the French Open in 2013. But it's not all doom and gloom for the Alicante native. He spent the majority of 2015 ahead of his compatriot in the world rankings in 7th place, and – after Nadal's disappointing early exits at Melbourne, Paris, Wimbledon and New York – will be considered the favourite by many if the pair meet at this year's Barclays ATP World Tour finals at The O2.