Home
The BRIT Awards: The Greatest Live Performances EVER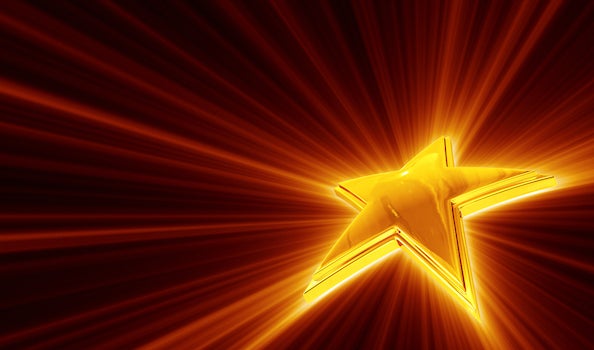 16 Dec 2015
The BRIT Awards: The Greatest Live Performances EVER
We love it all: the awards, the red carpet, and the general goss that surrounds the BRITs (which is rolling into The O2 in February), but it's the performances that really live on and become iconic. Here are a few that have really stood the test of time…
The Spice Girls - 1997
It was a landmark moment for The Spice Girls – performing Who Do You Think You Are live at The BRIT Awards. However, we didn't manage to focus that well on the song, or on many of the 'spices', if we're honest, as Ginger AKA Geri Halliwell wore a dress so provocative and revealing that it's now known all around the world. The union jack mini dress is probably more famous and recognisable than Kate Middleton's wedding dress and Jessica Rabbit's raunchy attire combined.
Kanye West - 2006
Remember when Kanye West was just becoming really really famous – before Kim, and Yeezus, and starting his own clothing line? We'd like to call it 'the simple days', but even a decade ago that guy was decadent. Performing Touch The Sky and Golddigger in one BRITs style-mash-up, he was accompanied on stage by 77 bikini-clad dancers who had been spray-painted gold. He made James Bond's Goldfinger look like an amateur.
Prince - 2006
2006 was a great year for performances, it seems! Prince had a pretty mixed reputation at this point – after changing his name to become 'the love symbol' (which looks a little bit like this: Ƭ̵̬̊, but most publishers just called him The Artist Formerly Known As Prince), and just generally going off the rails a bit. Nobody expected much from this performance. Wow, how wrong they were. Yes, it was long, but he smashed through all his greatest hits, tirelessly working his guitar into some of his most powerful solos. It caused such a frenzy, and was the perfect segue into his phenomenal and unprecedented 21-night stint at The O2 later that year. We still consider it to be one of our most epic shows ever.
Take That - 2009
Ah, performances at The BRITs. Easy right? Eyes to the stage and on the performers come. But wait? The stage is empty? Where are Take That?? Queue a stunned audience automatically looking up and viewing, with utter wonder, their favourite band descending from the sky. Not only were they flying – they were flying in a glowing, neon UFO. It was spectacular, even by BRITs' standards, and totally justified the lyrics of their single Greatest Day, a song that's still loved by fans today!
Adele - 2011
Surely one of the most iconic performances, that will go down in history. This was the moment that transformed Adele from being a homegrown offbeat singer to an international popstar. Away from the usual pomp and circumstance that accompanies other performances, Adele stood, shaking slightly, in front of a completely silent audience, with nothing but a piano to accompany her. What followed was a spine-tingling version of Someone Like Me that was flawless in vocal tone, and deeply emotional in content. There wasn't a dry eye in the whole arena, and @RienDeFabulous remembers it well: 'I swear Adele's performance of Someone Like You at the Brits in 2011 still makes me cry. Every single time.'
I swear Adele's performance of Someone Like You at the Brits in 2011 still makes me cry. Every single time.

— Paty. (@RienDeFabulous) November 22, 2015
Yep, we're right there with you – and we can't wait for the fact that she's FINALLY GOING ON TOUR NEXT YEAR!