Home
The Ultimate Recap Of 2015's BRIT Awards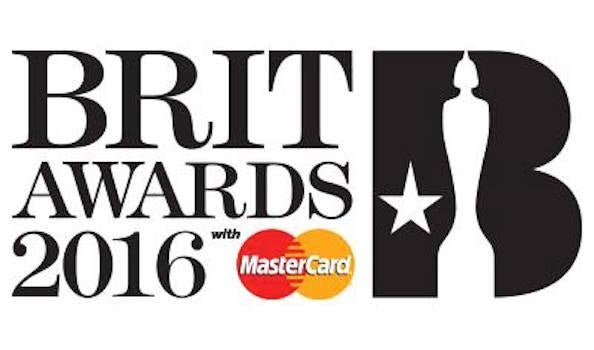 16 Dec 2015
The Ultimate Recap Of 2015's BRIT Awards
I think we can all safely say that this year's BRITS was a real banger. @LittleMorgie123, agreed, tweeting: 'The Brits Awards 2015 was definitely a gooden, loved it.' Yep, there was glamour, there was goss – and most importantly, there was a whole load of talent. We all felt pretty proud watching it, and thinking about all that fun and excitement got us all tingly for the BRIT Awards 2016 at The O2!
The Brits Awards 2015 was definitely a gooden, loved it👌👌

— Mσrgαn Newℓαnd (@LittleMorgie123) February 26, 2015
To get you in the mood, here's our ultimate recap of the fashion, the performances and, of course, the awards…
The red carpet
Of course, any red carpet is also an opportunity for celebrities to show off their signature style, and 2015's BRIT awards was no exception. Taylor Swift looked striking in a Roberto Cavalli LBD (this time it means long black dress!) embroidered with a very '90s Chinese dragon. Cara Delevingne channelled her usual smouldering androgyny with a Saint Laurent silk shirt, while Rita Ora paid homage to retro Hollywood with a glamorous and heavily-embellished Zuhair Murad couture dress. The biggest fashion story, however, was monochrome – although worn in very different ways. Karlie Kloss chose Tom Ford simplicity, Charlie XCX went for a floral Vivienne Westwood-look, but FKA Twigs stole the show with an Alexander McQueen geometric cage dress and trousers. Bold and beautiful.
Check out our BRITs 2015 Gallery to see all the outfits in their glory!
The performances
Although there were plenty of incredible performances, including Taylor Swift's Blank Space (although does anyone else remember her wearing just a tuxedo jacket!?) and Sam Smith's emotional rendition of Lay Me Down – there were two artists that REALLY caused controversy. The first, of course, was Kanye West, whose rendition of All Day, performed with what seemed like thousands of grime artists dressed in hoodies, was so laden with expletives that ITV couldn't broadcast it properly. We've never seen Ant & Dec look so flummoxed!
Of course all the headlines revolved around Madonna, whose elaborate Matador-themed set during her performance of Living For Love, caused her to topple off some fairly steep stairs. Bless her, she let her fans know afterwards that she was okay, and ever the pro, she continued her show like nothing had happened!
The awards
As expected, Sam Smith and Ed Sheeran 'cleaned up' – getting awards between them for Best Male Solo Artist, British Album Of The Year, British Breakthrough Act and BRITs Global Success. Our biggest shock, though, was that Royal Blood beat One Direction and Coldplay to bag the Best British Group award. Two guys, a bass and a drum set – it's amazing how much noise they can make!
The goss
One of the big talking points was the beautiful award, which was designed this year by Tracey Emin – with her delicate and instantly recognisable handwriting penning a beautiful message across the statue, and a dainty rosette attached. A stark difference to Pam Hogg's designs for 2016, which seem to look like glittery '80s rockstars!
Hands down, though, our favourite moment had to be when Kanye West decided to grace our very own Nandos, stand on a table, and generally cause a mayhem of fan hysteria. Come back soon, Kanye, we've got some Piri Piri sauce with your name on it!
In all seriousness, though, it was a wonderful celebration of the best musical artists in the world, @sammijayy_music sums it up brilliantly: 'Loved watching the Brits, the amount of talent Britain has right now makes me so proud... Like wow.'
Loved watching the Brits, the amount of talent Britain has right now makes me so proud... Like wow 😍

— Sammi. (@sammijayy_music) February 25, 2015
We feel the same way. Bring on 2016!