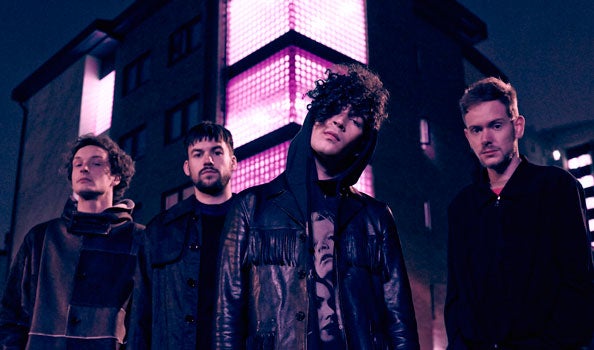 8 Sep 2016
Top 9 Reasons We're Loving The 1975
1. Lead singer Matt Healy keeps every letter and gift he receives from fans in a big suitcase – too cute.
2. They're full-on feminists. Matt says: "I genuinely believe the empowerment of young women is the most important thing in the world and will lead to the destruction of injustice".
3. They have fans in high places. Taylor Swift, One Direction, Rihanna and Kaiser Chiefs have all asked The 1975 to tour with them. So many superstars, so little time!
4. They totally won Reading Festival this year. Screaming fans went completely wild and the entire crowd jumped up in the air in unison during The Sound.
5. When Matt finally met his idol David Bowie he got all tongue tied. He dropped a bag of sweets at his feet and mumbled an apology. Awkward.
6. They split opinion and they love it. Matt confessed: "I like the divisiveness of my band. The idea of provoking ambivalence in somebody really scares me".
7. They surprised Radio 1 listeners with a live soul-funk cover of Justin Bieber's Sorry (and it was good).
8. Matt does a killer Mick Jagger impression.
9. To celebrate their first number one album in the UK, Matt went home and played FIFA with his little brother until 2am. He slept under a towel that night because he'd given his brother the only duvet.
Those are nine very good reasons to make sure you're at The O2 in December, when The 1975 will rock the stage for their biggest ever UK headline shows. Need one more? You can expect a brand new set list, including songs they've never played live before! See you there, yeah?