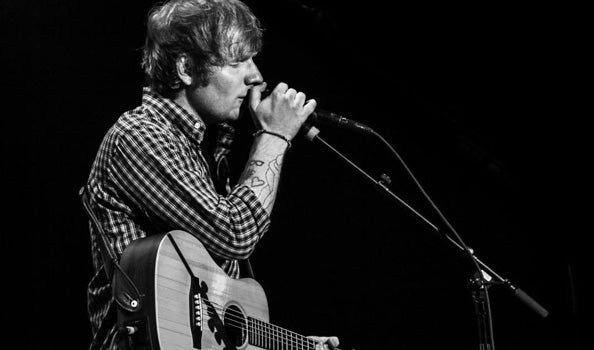 25 Oct 2016
Artists We'd LOVE To Welcome Back To The O2 [3 mins]
We've hosted many a musical legend over the years and there are shedloads more hitting the tent over the coming months. And it's got us to thinking about some of the greats and wondering - when are they coming BACK?
Britney Spears
It's been five years since we last welcomed Britney to The O2 for the UK leg of her Femme Fatale tour. Rumours at the time suggested she'd requested fish, chips and mushy peas as her tour rider (we've had crazier requests!) But, we're more than happy to oblige again Britney, just let us know when you're coming. Salt and vinegar?
Ed Sheeran
Ed has only headlined his own show here once (back in 2014, in case you were wondering). Those of you lucky enough to bag tickets probably found yourselves as inspired as @iAdamJacobs.
I don't think any thing my life will ever top the experience of seeing @edsheeran live at the O2 arena👌🏼

— adam 🌐 (@iAdamJacobs) 9 October 2015
Although we might be waiting in anticipation for further tour dates, it hasn't stopped Ed dropping in on other occasions. In fact, it was right here in the tent he took the BRIT Awards by storm in 2012. He's gone from strength to strength ever since - we've got our diaries at the ready!
Pharrell
Some artists just know how to get the crowd going – and Pharrell Williams is one of them. He tore up the tent in 2014 and with Foxes lending a helping hand as support act, it was one heck of an event! But don't just take our word for it. This epic montage by @sistagirl shows exactly what you missed.
Rihanna
There are many things we could say about Rihanna's gig at The O2 in 2011, but one of the most memorable moments was her choice of transport. While many multi-million selling artists travel by limo, RiRi decided to take the London Underground.
In fact, it stuck in people's minds for so long it's still being talked about, as @leoniemaycooper proves. Next time, Rhianna, we'll top up your Oyster.
Took the tube to The O2. Just like Rihanna.

— Leonie Cooper (@leoniemaycooper) 19 February 2014
U2
Can you believe it took U2 until 2015 to perform under the tent? No, we can't either. The iNNOCENCE + eXPERIENCE Tour saw the band playing indoor arenas for the first time in almost 10 years, and we were only too happy to oblige.
It was a night @AndyJPearce and thousands of other U2 fans will never forget. Same again soon, lads?
U2 @ the O2 https://t.co/IabiwBqTi1 pic.twitter.com/ceTWw7oJ08

— Andrew Pearce (@AndyJPearce) 10 November 2015