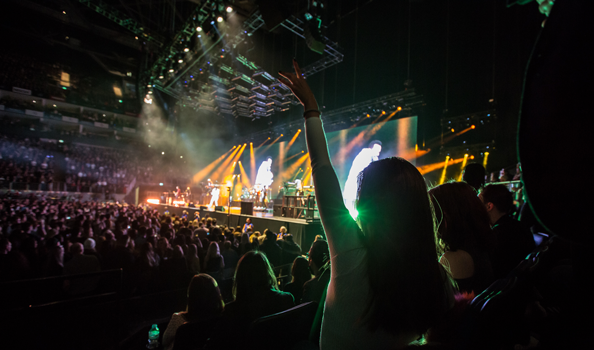 27 Mar 2017
What Happens to Your Brain When You Go to a Gig? [2 mins]
Well obviously you feel AMAZING when you get to see your favourite artists live, especially at The O2 ;) You've not stopped thinking about it since you bought your tickets! But what actually happens to your brain when you're rocking out? Throwing shapes? Swaying to the rhythm with your crew? Why do the beats make you feel so good?
1. Music Activates certain regions of your brain.
These just happen to include moment and memory – so that's why you know every single word to KISS' songs and sing it to the stage like your life depends on it!
2. It's all about Dopamine – the Daddy of feeling good.
Dope-amine is pretty dope. It's a chemical released in your brain when you listen to music you love - meaning when you just wanna let the good times roll like Bruno.
3. It also improves your mood and releases anxiety.
4. Dopamine is all about joy & pleasure – from your brain to the dancefloor.
5. Listening to the music you love just makes you be nice to others – hug a sister now!
Bonus fact: Music relieves pain baby! Research shows that patients who listen to music before and after surgery, have reduced levels of pain and anxiety. *Reaches for headphones as we fall over.'