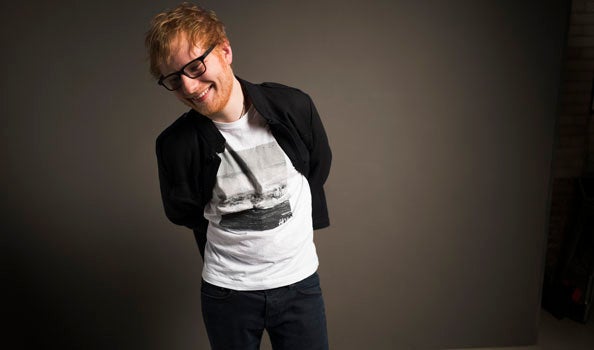 23 Feb 2017
What Would Ed Sheeran Do? [3 mins]
Ed's awesome lyrics tell us he's a man who's not only sensitive but who would give some pretty sound advice on any life situation, so we ask: What Would Ed Sheeran Do?
Should you apologise?
Absolutely yes. Ed would, we know this. He always wants to make everything okay for everyone and most of all – YOU. In the brilliant Lego House, even though he is out of sight and mind he still wants to pick you up when you're down. Oh Ed.
Ed says: "I'm out of touch, I'm out of Love, I'll pick you up when you're down, And out of all these things I've done, I think I love you better now"
When you need to pick yourself up
Home is where the heart is. Take a trip to see your loved ones and visit the places where your happiest childhood memories happened, maybe even call a few old mates and see if they're free for an impromptu reunion just like Ed does in the brilliant Castle on the Hill. We feel better already!
Ed says: "I found my heart and lost it there, Made friends and lost them through the years, And I've not seen the roaring fields in so long, I know I've grown. I can't wait to go home"
Self-love is needed!
You're perfect JUST the way you are, that's Ed's message in The Shape of You, so why would you doubt it? Every inch – don't change a thing and embrace yourself exactly as you are. You're good to go.
Ed Says: "I'm in love with your body, Oh I oh I oh I oh I, I'm in love with your body, Oh I oh I oh I oh, I'm in love with your body"
Will our love last?
Of course it will! Your love is eternal and the thing that dreams are made of. Ever romantic Ed can't help gushing about you great you are, how you melt his heart, and even when he's an O.A.P – he'll still be crazy for you!
Ed says: "When my hair's all but gone and my memory fades, And the crowds don't remember my name, When my hands don't play the strings the same way, I know you will still love me the same"