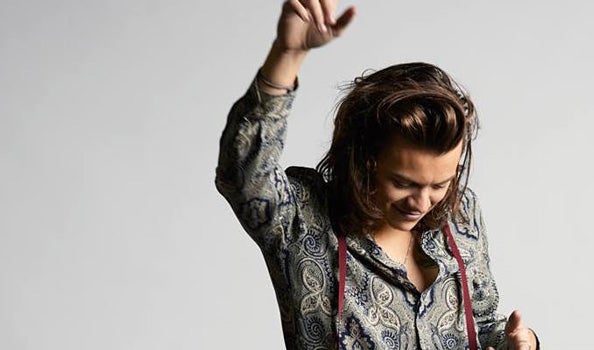 1 Feb 2018
Why We Love Harry Styles
OH, Harry. It's all about you right now isn't it? With the debut single recently dropped, the album to follow, and a whole new wave of Styles fever set to hit us when it does, we started thinking, why do we love Harry so?
Sign of The Times
It's finally here, and we're freaking out. Like the rest of the world. The debut single has got everyone talking and knocked ours, and Harry's friend, Ed Sheeran off the number one spot. I doubt Ed minds though and we PRAY that Harry joins us in the tent when he comes to tour the album because he has to right?
He's a Giver
One Direction (we're not sure what's happening there either, let's not focus on that now, be strong), are one of the most generous bands in pop, and Harry showed his charitable side through the medium of pizza when he spent over £2,000 on carbs and handed them out to the homeless in L.A.
He Love Chick Flicks
FOR, real. Let's set the scene – Harry, candles, a sofa, US. He's said he doesn't go the cinema as he's more of a chill at home kinda-guy and we are MORE than fine with that. His favourite movies include Love Actually, Titanic, and The Notebook. We die.
Both lovers and not fighters, the bromance between these two could be off the charts! Imagine if they duet? Can't. Too much. But Harry has said that John's version of Free Falling is his favourite song of all time, so it could be on. Manifest people.
He Speaks French
Yep. As if the chick flick and charity points weren't enough Harry is fluent in the most romantic language on the planet.
He came up with the name One Direction
Last but not least, it was Harry who named the first band in US Billboard 200 history to have their first four albums debut at number one. Another AMAZING choice from Harry. From the hair to the songs, it's all style all the way to the top.