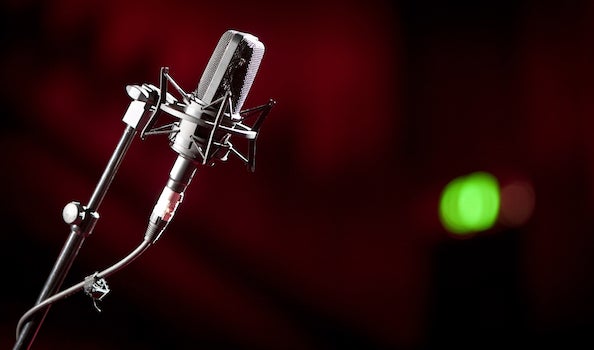 17 Sep 2015
Why It's Way Easier To Be A Comedian Today Than 25 Years Ago
Okay, let's just quickly set the scene: it's 1990; you're an aspiring stand-up comedian trying to make a living in the comedy world. What do you do? Well, for a start, you need to build up a good reputation, right? Back then, that meant hitting the road – long and hard – performing anywhere that would put up with you.
You tour and tour and tour, club after club after club.
Then, eventually, maybe – just maybe – you'll have built up enough of a fan base to start charging a reasonable amount for your gigs – meaning you can finally afford to pay your rent and bills through your comedy, though ironically, only by being away from home on tour.
Comedians had it tough. Stand-up was a means to an end – to open doors into sitcoms and general television – and wasn't the universally cherished form of entertainment it is today. It was more underground, carried out in grotty clubs down sketchy back roads, for those in the know.
Flash forward 25 years to 2015 and the comedic landscape is very different. Today, comedy is much more mainstream and easily accessible for audiences, meaning comedians no longer have to embark on long, arduous tours to build their fan base. The introduction of panel shows and televised live comedy means they can reach far more people, without having to even leave London.
Mock The Week, for example, regularly attracts over 2 million viewers. People adore the show. @B_Willsy, particularly, loves the weekly antics, tweeting: 'Mock the week never gets old' – followed with a massive *crying with laughter face*.
Mock the week never gets old 😂

— Big_B20 (@B_Willsy) May 15, 2014
With shows like Mock The Week, the public can effortlessly stumble across their next favourite comedian, from the comfort of their living room. Just think how long a relatively unknown comedian would have to tour for, if they were to get anywhere near that level of exposure.
If the average UK comedy club holds roughly 350 people, a comedian would have to perform for 5,714 nights to reach the number of eyeballs Mock The Week attracts in one episode. These days, a few hours in a television studio equates to around 15 years of touring back then.
In 2012, the king of one-liners, Milton Jones, spoke of the impact Mock The Week had on his career: 'Mock the Week is very powerful,' he told Digital Spy. 'It introduced me to a new generation of viewers. Now goths come along to my live shows. That never used to happen! It's not an easy show to do, but it has been great for my career.'
Without using panel shows as a platform to showcase his comedy, who knows how long it would've taken goths to hear of Milton Jones – certainly longer than it takes to film an episode of Mock The Week, that's for sure!
Leading the comedy revolution, though, is unquestionably Michael McIntyre, with his Comedy Roadshow – stopping by at The O2 next month. Suddenly, comedians had a stage they were used to – with spotlights and a microphone – only broadcasted on mainstream television, to ludicrous amounts of people (his 2011 Christmas Comedy Roadshow attracted over 8 million viewers).
Look at the comedians who've made a name for themselves on the show. Kevin Bridges and Micky Flanagan immediately spring to mind. Sure, it didn't all start with Michael McIntyre's Comedy Roadshow, but it without doubt played a huge role in them becoming the household names they are today.
And it doesn't stop there. The list of panel shows goes on and on; with QI, Have I Got News For You, Never Mind The Buzzcocks, Live At The Apollo, Dave's One Night Stand, Channel 4's Big Fat Quiz of The Year and 8 Out Of 10 Cats all enjoying primetime slots on mainstream TV.
Essentially, panel shows and televised live comedy can fast track a comedian to national notoriety, without them having to put in the mileage they used to. And that can only be a good thing – especially if you're not a fan of grotty comedy clubs down sketchy back roads.