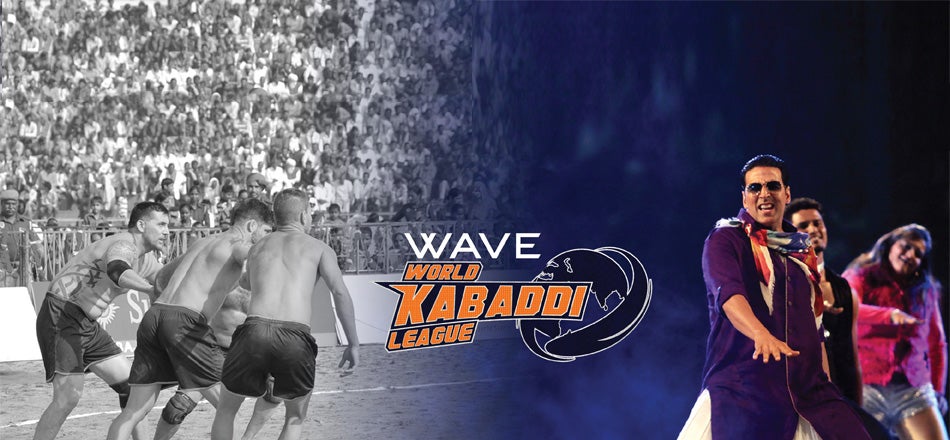 25 July 2014
World Kabaddi
League
We've got something a bit different for you this week. World Kabaddi League tickets have gone on sale for next month and Bollywood star, Akshay Kumar is going to perform live on the first day. Kabaddi is a full contact team sport that started in India, gradually becoming more and more popular all over the globe. Watch the trailer here.
In other news, Paolo Nutini tickets are still available for his October show and fans of Madness will be pleased to know that they're ending their ALL FOR THE M.A.D.H.E.A.D. tour under the tent this Christmas. Last thing. What do Blue, Melanie C, Chris Moyles, Kian Egan, Joey Essex, Paddy McGuinness, Stephen Mulhern, Peter Andre, Nicky Byrne, Eamonn Holmes, Vernon Kay and Keith Lemon all have in common? They're all going to be special guest announcers for Ant and Dec's Takeaway on Tour. Read on for more info.
World Kabaddi League – 9 to 10 August 2014
Top players from across the world will be battling it out at The O2 next month as eight teams compete for the World Kabaddi League title. Bollywood superstar, Akshay Kumar, will perform popular title tracks from his recent blockbuster films on the opening day. Akshay is also co-owner of the Speedy Singhs, one of the teams in the world league. He says, 'The league is a step to promote Indian contemporary sport and bring it closer to the fans all around the world.' If you'd like more information about the World Kabaddi League, visit worldkabaddileague.net
Book World Kabaddi League tickets.
Paolo Nutini – 30 October 2014
Singer, songwriter and musician, Paolo Nutini, will be headlining his first show under the tent in October. Earlier this year, his third album, Caustic Love, went straight in at the No. 1 spot to much critical acclaim with the Independent describing it as 'a deep soul masterpiece' and The Times hailing it as 'his best album to date'. 2014 is looking bright for Paolo. He played Glastonbury in June and is set to perform as the penultimate act at T in the Park and V Festival in August.
Madness – 20 December 2014
Welcome to the tent of fun. Performing their huge back catalogue of hits and maybe even some new material, Madness are set to end their ALL FOR THE M.A.D.H.E.A.D. tour at The O2 this Christmas. In the last couple of years the Nutty Boys have performed at lots of events, including a goodbye gig for the BBC Television Centre in Shepherds Bush. Don't miss your chance to be at the biggest date on their tour.
Ant & Dec's Takeaway on Tour – 29-30 August 2014
Ant and Dec are taking the award-winning, Ant & Dec's Saturday Night Takeaway, on a national arena tour. They'll be travelling the length and breadth of the country to give people the chance to experience the show live on stage. The boys promise their usual blend of crazy pranks, mind-boggling challenges and fantastic competitions. As always, you could be part of the show and with so many special guests planned, this is one you won't want to miss.