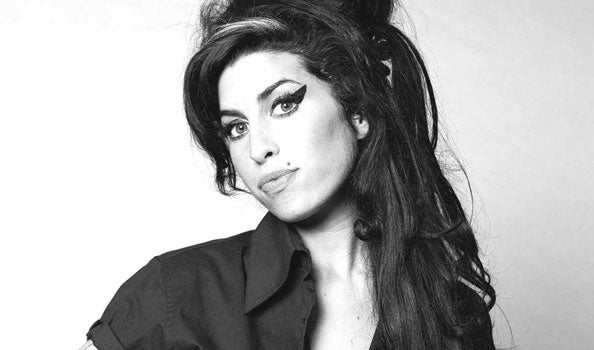 4 Aug 2016
You Won't Believe Which Nine HUGE Musicians Have Never Had A UK Number One
Prepare to have your mind blown: these 9 superstars never had a number one single in the UK charts, despite their incredible talent, phenomenal hard work, ridiculous fame and general status as legends of the music world. Some of them did have number one albums, and some had hits in other countries, but even still – come on UK – what were you thinking?
1. Err, we're not quite show how this happened, but Bruce Springsteen has never had a number 1 hit here or in the US! Although maybe this is why…
2. And The Smiths only made it to number 8! Sorry Mozza.
3. Despite now being one of the biggest-selling artists of all time, Bob Marley didn't get past number 51 in the charts, although Eric Clapton's cover of I Shot the Sherriff bagged him the top spot. But did Bob care?
4. Nirvana topped out at number 5 but we reckon Kurt probably liked it that way…
5. Despite dozens of awards and her second album winning the top spot in the UK charts in 2006, Amy Winehouse never had a number one single.
6. Hold on to your hats: Backstreet Boys reached number 2 with Quit Playing Games (With My Heart) and never got higher with any other single in the UK or US.
7. Remember those massive hits 'Boys Don't Cry', 'Friday I'm in Love' and 'Just Like Heaven' from British goth-rockers The Cure? Well NONE of them made it to number one in the UK despite being completely amazing. Don't worry chaps, we still love you.
8. This is getting silly! Not one of Bob Dylan's 58 singles made it to the top spot, although several of his LPs did make the UK album charts. What happened, Bob?
9. Johnny Cash? Really? Yup, the king of country won countless awards, sold 90 million records worldwide and had one of the most recognisable voices in music, but that didn't stop the UK charts overlooking his tracks. Unforgiveable, guys – I mean hello, he's Johnny Cash.
If you're starting to forget what a UK number one sounds like, we've got you covered. Come see Justin Bieber, Madness, The Four Tops or Rod Stewart for a start – they've all made it to the sweet spot in the British charts and they're coming to The O2 this year to show you why!