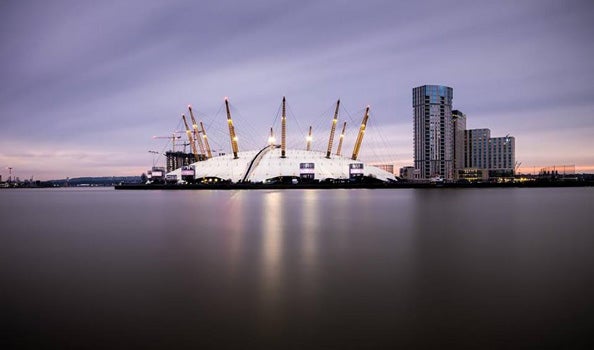 26 Jan 2017
Your AWESOME Atmospheric Pics Of The O2 [3 mins]
We're proud to say our tent looks great in all conditions – and we've rounded up some of your best atmospheric snaps to prove it. From night time photos to sunset shots, we really don't have a bad side!
Is there a more atmospheric time than sunset, when the sky is a mixture of colours? This snap by @craigwright16 has managed to catch a beautiful changing sky and some stunning lights on our tent.
@catwiseuk's evening photo from above catches London between light and dark. London looks good, but we must say, we're positively glowing here!
Here's another sky shot by @rickleake. The right atmosphere is all about lighting and we think ours looks pretty great from up there.
This snap was taken by @eoghanmitchell from a cable car. The dusky sky in the background and the river in front makes us look lovely and relaxed.
You can still just about see the sun peeking out behind us in this classy sunset shot by @dan_karran across the river. What a dreamy picture!
We love this photo of us all lit up by @dancromb. With the lights reflecting across the river, who wouldn't want to be here?
This colourful night time scene, featuring us and the moon and snapped by @stumonkey, looks so good we're lost for words…
@htinkler knows how to get a great atmospheric shot from our summit. Is there anything better than a beautiful orange sky with a glimpse of the setting sun?
This silhouette photo of a group taking on Up at The O2, by @pedroh1962, is so chilled it's unreal.
We love a dramatic black and white snap, especially this one by @karlsanderson, which just highlights our good side – not that we have a bad one!
This boat moving down the river in @visitgreenwich's photo creates amazing waves across the water, setting a lovely relaxed tone in front of our tent.
@braindotnp has managed to catch two of us in this photo! A twilight setting with our lights and the cable cars is the perfect atmosphere for the beginning of a story – and there are plenty of stories to be found in our tent!