YOUR Best Celeb Spots At The O2 [3 mins]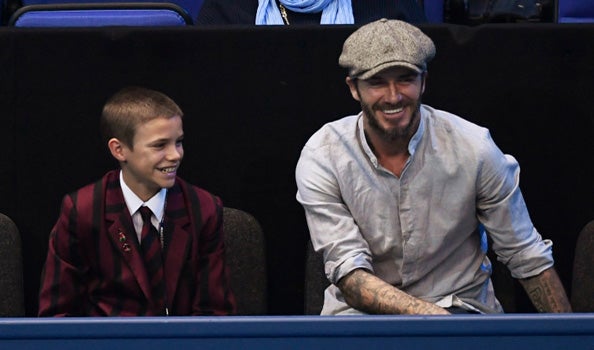 19 Dec 2016
YOUR Best Celeb Spots At The O2 [3 mins]
We get a fair few stars through our doors every year and loads of you have been doing some brilliant celeb spotting. Here's a rundown of the best…
Say it ain't true, @MenaceF1 – a star spot without a selfie! Apparently Jimmy Carr was in the house, but he didn't manage to get a snap!
Celeb spotting at the O2. Just walked passed @jimmycarr . He was on his phone and looked in a hurry, so I left him alone.

— Scott McCarthy (@MenaceF1) 19 November 2016
Lucky @kirstypoole spotted Sam Smith at the ATP World Tour Finals, and bagged a picture with him, too!
We reckon Beckham is one of the biggest celeb spots you could ever ask for and lucky @BeccaUy snapped him having a family day out at the ATP World Tour Finals!
WeAreTennis: David Beckham is at the O2 Arena! #ATPWorldTourFinals pic.twitter.com/HxYaxSQ5R8

— Rebeca (@BeccaUy) November 21, 2015
Just one more from the ATP World Tour Finals, we promise! This time, @tennis_eyes spotted the one and only Kevin Spacey enjoying a spot of tennis.
We all dream of meeting our favourite stars and @beorigin managed to spot hers and get a cheeky pic with Red Hot Chili Peppers' Flea!
He's usually throwing punches in the kitchen, but this time @katwright101 spotted Gordon Ramsay enjoying a spot of boxing.
Great night at the boxing last night. Thanks for the photo @GordonRamsay pic.twitter.com/p3X9aDzY4n

— Kathryn Wright (@katwright101) June 26, 2016
@londondavey is looking very suave in this photo he blagged with Corrie star Dan Brocklebank at this year's National Television Awards! It'll be returning to the tent in 2017, so be sure to have your camera handy!
Still has to be my favourite pic from this years #NTAs with @Dan_Brocklebank pic.twitter.com/hQxaEEhFBc

— David #Coachtrip (@londondavey) February 21, 2016
We love celeb spotting as much as the next person, but @gavlar59's version isn't exactly what we had in mind…
Look at the turn out for @JessieJ at the O2 last night.... Propa celeb spotting @AlanCarr @antanddec @mermhart pic.twitter.com/TvaXDBo4Xi

— gavin hitchman (@gavlar59) 30 October 2013